Jemima Kirke is not afraid to speak with raw honesty about motherhood.
On Tuesday, StyleLikeU released a video interview with the "Girls" actress as part of the What's Underneath Project. The initiative is an interview series in which women answer questions while slowly removing items of clothing to show that style is not simply about the clothes you wear but what lies beneath.
In the 13-minute interview, Kirke opened up about her neuroses, fear, self-loathing and insecurities. Around the 5:30 mark, the actress and artist discussed how these feelings affected her experience of becoming a mother.
"I'm very insecure about my capabilities in a lot of areas ― one of them being parenting," she said. "I was not ready to have a baby, and I really was not thinking about what I was doing. And I was doing it almost in the same way as getting a haircut or getting a tattoo."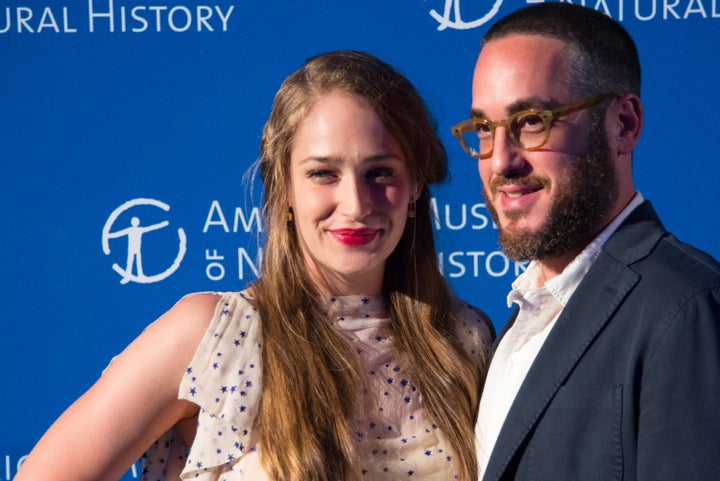 Kirke and her husband Michael Mosberg welcomed their daughter, Rafella Israel Mosberg, in 2010. She gave birth to their son, Memphis Kirke Mosberg, in 2012. According to reports, Kirke and her husband recently split after seven years of marriage.
Reflecting on Rafella's birth, Kirke explained, "To a lot of people, it looked like I was getting my life together. The guilt hit me the second she came out of me ... that I was her mother. I realized, I was like, 'Oh my god, what did I just do? I just released a suffering person, you know? And they're just gonna give me a baby.'"
Holding back tears, she added, "They should really like, have more of a screening for people at the hospital before they give the baby to you."
Kirke opened up about raising a child as a young mom. "I was still going through my 20s with her as a toddler," she said. "And there was something that felt unfair about that to her because I wasn't ready to stay home every night. And I didn't have the patience because I still had a lot of self centeredness."
Watch the video above for more of Kirke's thoughts on motherhood, marriage, mental health and more.