Sweetie, darling! Sweetie, darling!
Pop the champagne, it's cause for a celebration. While on the ITV talk show "The Jonathan Ross Show" this weekend, Jennifer Saunders confirmed that she is indeed going to write an "Absolutely Fabulous" movie.
Rumors about a movie of the classic British sitcom have been swirling all year. First co-star Joanna Lumley spoke about Saunders working on the script, and even Saunders herself addressed the rumors last month when she was on the British talk show "This Morning."
"Yes, well I have to do it now because I've threatened it a lot," said Saunders while on Ross' show this weekend. Saunders then continued, "And then Joanna Lumley kept announcing it and saying, 'Yes, she's going to do it, she's going to do it' and then Dawn French on our radio show at Christmas said, 'I bet £100,000 that you don't write it.' So now I have to write it, otherwise I have to pay her £100,000."
Saunders also revealed that her procrastination is one of the reasons the film has taken so long, as well as "second album syndrome." She explains to Ross, "Once you've had a bit of success, the last thing you want to do is go and make a flop. So the biggest fear in me is that it won't be good enough. I'm really nervous about it."
We're sure a glass of champagne will calm the nerves, sweetie.
Watch Saunders talk about the "Ab Fab" movie on "The Jonathan Ross Show" in the clip above (the "Ab Fab" part of the conversation begins at the 6:13 mark).
Correction: An earlier version stated that "The Jonathan Ross Show" aired on BBC, not ITV. The mistake has been rectified.
Related
Before You Go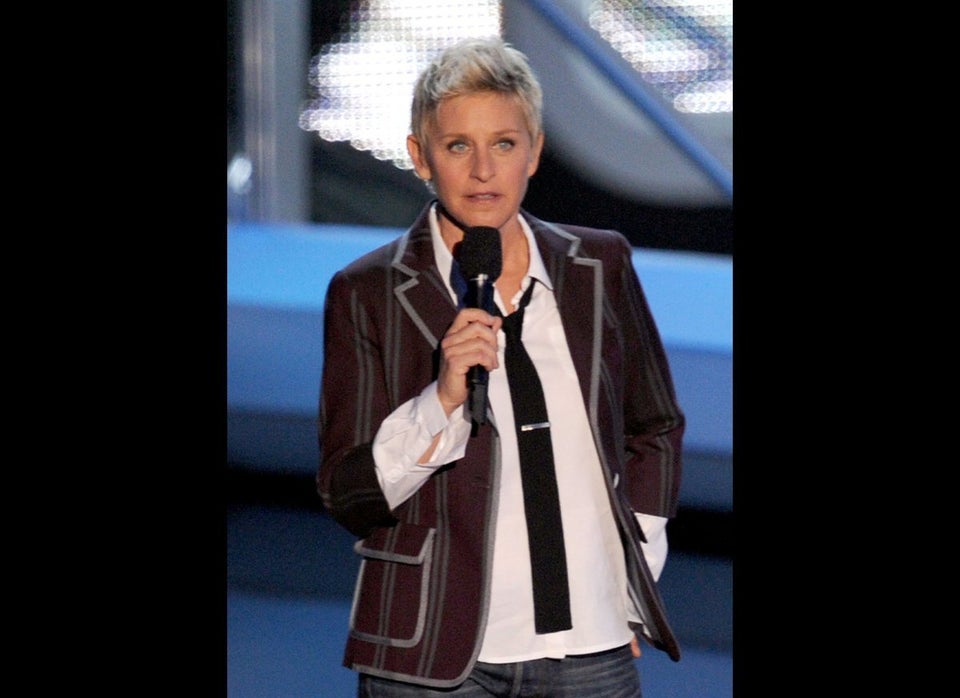 Funny Women - Past And Present
Popular in the Community