What do you do when you meet Katie Ledecky? Freak out, of course.
Leslie Jones did just that when she ran into the 19-year-old swimmer and her mother, Mary Gen Ledecky, earlier this week at the airport. The actress and comedian said she was trying not to "lose all of my shit" or embarrass herself while standing next to the gold medalist.
In a video of the adorable encounter, Jones is seen recording a selfie message (presumably for Ledecky) with the swimmer's mom.
"You know how to swim so good, like a fish. Oh my God. Was you swimming around in her stomach?" a visibly excited Jones says while motioning to Mary Gen.
"Oh my God Ledecky, you are fucking amazing!" Jones screams while jumping up and down. Ledecky's mom, of course, just laughed.
Can Katie and Leslie just become best friends already?
Before You Go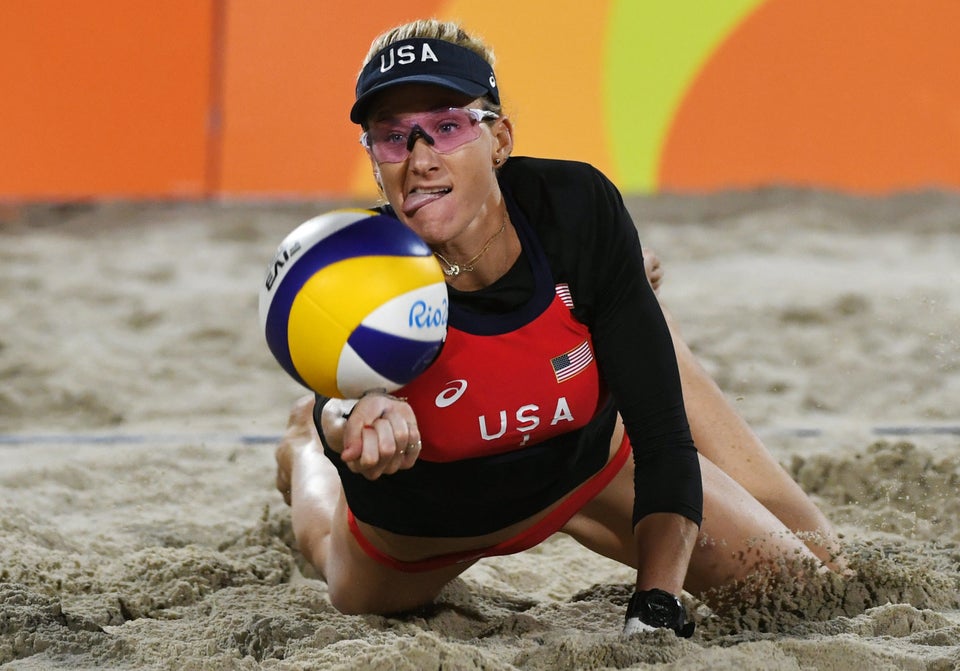 Funniest Faces Of The Rio Olympics
Popular in the Community