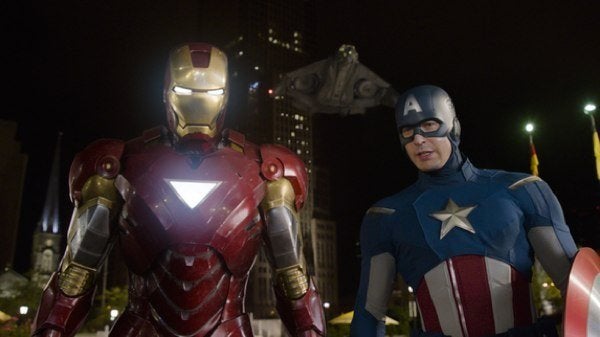 If you're like most people, you relish in the returning reign of a well-known celebrity. If you had your hat off to the comeback of Betty White, jumped for joy at Robert Downey Jr.'s return to stardom, or even cracked a smile when domestic jailbird Martha Stewart stepped back into the limelight, then you're in for a treat. Today, Lou Ferrigno is back in action, and he's bigger, stronger, and more shockingly chiseled than ever.
He's a world-class bodybuilder and recipient of two consecutive Mr. Universe titles, but Mr. Ferrigno has been staying humble for years. You might know him best as the Incredible Hulk, thanks to his role in the popular '70s television series; since then, he's also had a hand in shaping how the role of the Hulk has been shaped and changed over the years. Or perhaps you followed his progress on Celebrity Apprentice. This month, he's lending his talents to the much anticipated action flick The Avengers, but if you can't wait to catch him on the silver screen, you can see him here first in a display of fun fact and information. He's back, he's bigger than ever, and he's here to demonstrate that while the muscles make the man, at the end of the day, knowledge is what really matters.
This little nugget of trivia is all about dating, sex, and the World of Warcraft. Not seeing a connection? Check out this bizarre video of Lou Ferrigno hanging out, being his muscular self, and spreading the message. The more you Ferrigknow.