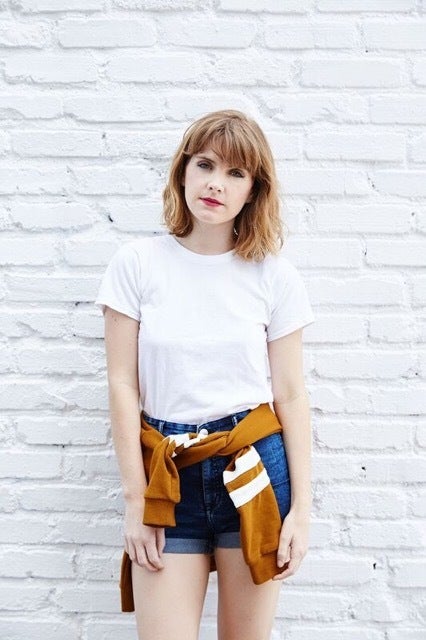 Lucy & La Mer premieres her new single "Honey, Put Down Your Weapons" today exclusively with Huffington Post. Lucy & La Mer is the stunning musical endeavour of Los Angeles based singer, song-writer and activist Lucy LaForge. LaForge is known for her delicate indie folk melodies, alluring pop vocals and her signature baritone ukulele.
LISTEN: Lucy & La Mer's "Honey, Put Down Your Weapons"
"Honey, Put Down Your Weapons" features poignant lyricism, a stunning string arrangement and breathy vocals, creating the perfect indie pop anthem. "The central theme for the single is transitioning, most of my songwriting happens when there's a change occurring in my life" reveals LaForge. LaForge describes how the single was created through experimenting and breaking down boundaries. "Honey, Put Down Your Weapons" is produced by Grammy Award-winning Jared Lee Gosselin (India Arie, Eminem, Corinne Bailey Rae).
Lucy & La Mer is successful in creating music that is touching and honest. Her new song is a constant reminder for us to learn self-love, to take a break from something that is wearing you down emotionally and to focus on what's most important.
Lucy & La Mer has received wide-spread recognition in both radio and media, she's worked closely with women's rights organizations, including "More Than No" and The Cabaret Con-sensual, as well as with the LGBT activist group AmBi.