It has been 25 years since Magic Johnson revealed that he was HIV-positive, and changed the face of the AIDS epidemic. The news rocked both the sports world and the black community ― Johnson, at the prime of his career, did not fit the then-stereotype of the HIV positive person.
In the video from his November 7, 1991 press conference above, Johnson is hopeful and frank as he announces that he will be retiring from the Lakers:
I plan on going on living for a long time, bugging you guys like I always do... I will now become a spokesman for the HIV virus, because I want young people to realize they can practice safe-sex. Sometimes you're naive about it, and you think it could never happen to you... It has happened. But I'm going to deal with it, and my life will go on.
Since the now 57-year-old Johnson shared his diagnosis with the world, perceptions about HIV changed. Johnson has gone on to become a successful businessman and philanthropist, raising over $20 million to date towards HIV/AIDS funding through the Magic Johnson Foundation, raising awareness of HIV specifically within the black community, where African Americans remain the most affected group, accounting for an estimated 44 percent of all new HIV infections in 2010, according to the CDC.
Johnson's revelation over 20 years ago was a vital wake-up call to the black community ― HIV and AIDS does not discriminate. But, perhaps most importantly, Johnson has been one of the most important figures in proving that the HIV virus is also not a death sentence.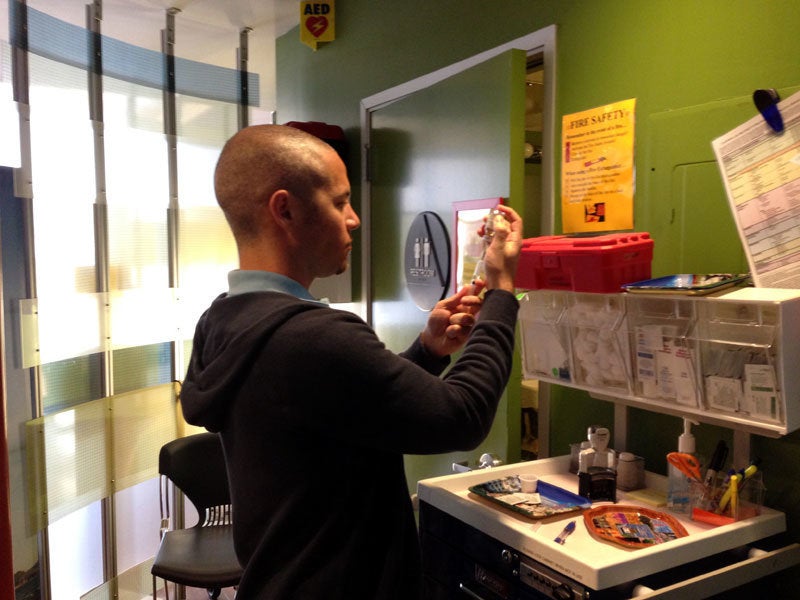 A Day With HIV 2014
Popular in the Community