Disney World is magical for most families, but for two Pennsylvania kids, it marks the place they received news that changed their lives.
About three years ago, Courtney Gilmour and her husband, Tom, began fostering now 12-year-old Janielle and 10-year-old Elijah. Earlier this year, the family traveled to Orlando, Florida, to visit Disney World and go to the Star Wars Celebration event. Janielle and Elijah, who are biological siblings, knew Courtney and Tom wanted to adopt them then, but they didn't know when it would become official. That's when Mickey Mouse stepped in.
Courtney and her husband booked a FastPass so the kids could meet Mickey at the Magic Kingdom and initially thought they could surprise the kids by slipping the character a sign that revealed their official adoption date. The Disney team took it a step further, though, and booked a private meet-and-greet with Mickey for the family after seeing a Twitter post from Courtney. She had shared a photo of the buttons the family planned on wearing that showed they were celebrating the kids' adoption.
″[Disney was] so thankful they were able to help us when we were the ones that should have been thankful, and we were," Courtney told HuffPost.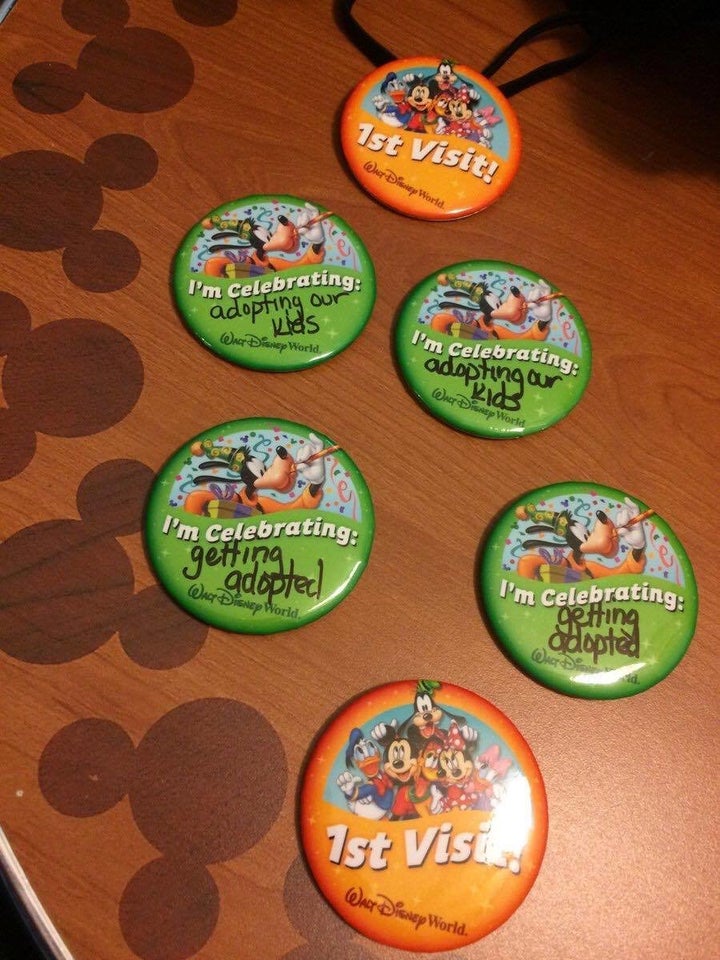 Courtney shared a video of the surprise on Facebook on July 6. The video, which has more than 1.5 million views as of Wednesday afternoon, shows Janielle and Elijah in shock after learning their adoption would be finalized in a matter of weeks.
Courtney told HuffPost the kids immediately began figuring out how many more days they had until their adoption was finalized. She and her husband were glad they managed to pull the surprise off.
"I try to trick them with vacations and stuff and they always guess them, but this time we actually got it," she said.