After being elected in 1968, President Richard Nixon showed his support for cutting federal funding in half for the Corporation for Public Broadcasting (CPB). Rogers responded to the president's proposal in 1969 with a passionate speech in front of the Senate's Subcommittee on Communications.
Speaking to chairman John Pastore, Rogers explained how he and his team operated on a budget of $6,000 for his show. According to him, that amount would cover less than two minutes of cartoons, or what he called animated "bombardment."
Rogers explained how he was "constantly concerned" about what kids saw on television and told Pastore he finished his program with an uplifting message for the children watching.
"I end the program by saying, 'You made this day a special day by just you being you. There's no person in the whole world like you and I like you just the way you are,'" he said.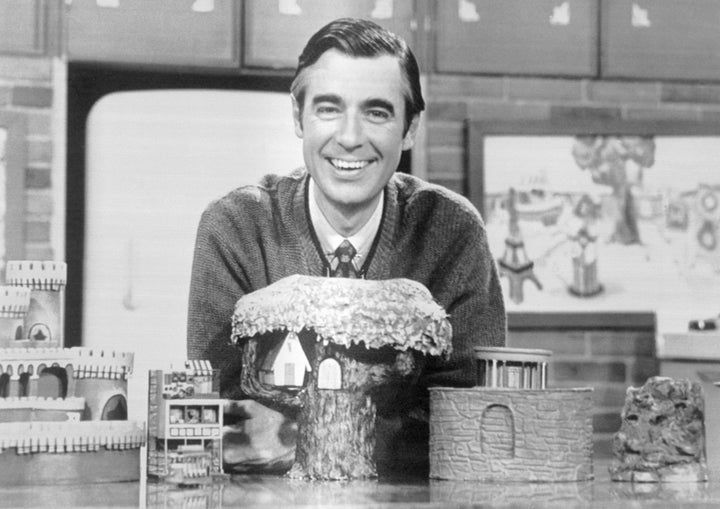 The beloved host also made an important case for teaching children how to express feelings by sharing his song "What Do You Do With The Mad That You Feel?" with Pastore.
"I feel that if we in public television can only make it clear that feelings are mentionable and manageable, we will have done a great service for mental health," he said.
February marks the anniversary of the first episode of "Mister Rogers' Neighborhood." The beloved host's moving speech also seems timely after The Hill reported that President Donald Trump plans to make cuts to CPB funding and eliminate the National Endowment for the Arts and National Endowment for the Humanities.
Back in 1969, Rogers convinced Pastore of the importance of public programming.
"Well I'm supposed to be a pretty tough guy," Pastore said. "And this is the first time I've had goose bumps in the last two days."
Though the results weren't instantaneous, Congress increased funds appropriated for the CPB to $23 million in 1971, compared to $5 million in 1969.
The HuffPost Parents newsletter offers a daily dose of personal stories, helpful advice and comedic takes on what it's like to raise kids today. Sign up here.
Popular in the Community