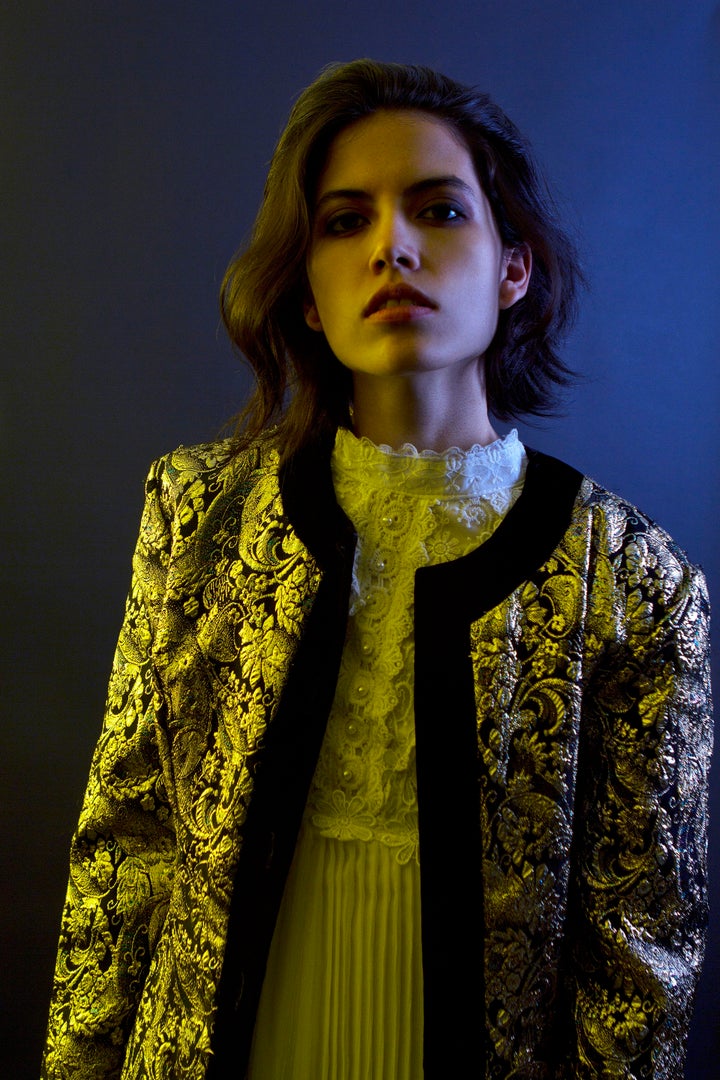 Cusi Coyllur (coo-see coy-your) just released her music video "amivulnerable?," a dance interpretation of emotional, psychological, physical and sexual domestic abuse choreographed by Alex Floyd (OdDancity). Named after an Inca princess, Cusi Coyllur is the solo project of mixed race Peruvian artist and mental health advocate, Shannen Roberts.
"I hope this music video can help others understand the pain that trauma survivors go through and the urgency to stop normalizing abuse," said Roberts, "especially verbal abuse, which is often not recognized as harmful."
Within a span of a few months, friends nervously came out to Roberts with their stories of sexual, sibling and parental abuse. Soon after, a close loved one experienced domestic violence and following an interview of a survivor, she realized her own trauma.
"amivulnerable?" asks the frightening question, who is next? Why does this happen so frequently and yet the law does not protect or help victims properly?
During this time, she was captivated by Alex Floyd's solo dance performance at a festival in Pasadena. While the other dancers leaped across the stage with traditional and technical ballet and modern pieces, Floyd stayed standing in one place on the stage for her whole performance in a hospital gown and blew Roberts away. She reached out to her about creating a music video to spread awareness. Floyd deeply resonated with the concept and immediately jumped on board. In the process, they became good friends and you can see Floyd dance at Cusi Coyllur shows, using movement to express Roberts' heavy and emotional lyrics.
At the end of the music video, Cusi Coyllur offers a free PDF zine called "It's not as simple as just leaving" on domestic and sexual abuse in collaboration with Roberts' blog, The Strange is Beautiful (TSIB).
Roberts started TSIB back in 2014 to offer accessible alternative self-care for those struggling with mind obstacles such as depression, anxiety and panic attacks. She provides positive healing as a 500-hour yoga instructor and with The Strange is Beautiful Alternative Self-Help Guide at shows and at L.A. and SF Zine Festivals. On her social media, blog, zines and performances she talks openly about mind obstacles she has coped or is coping with such as depression and anxiety and physical issues including IBS and arthritis.
"Visibility. Visibility. Visibility. I talk a lot about these issues because it's important that people like me are seen and heard to show how common these obstacles are and the lack of resources currently available for those struggling," said Roberts.
Because of Roberts' health, Floyd was careful to choreograph movements that her body could do. The day of the music video shoot filmed by Josh Morgan (Capture the Momentum), Roberts was still recovering from acid reflux that affected her breathing upon returning from a visit to Peru. So all those turns you see toward the end of the video....she was completely dizzy! And hungry...with acid reflux, you're not supposed to lie down flat on your back - especially after eating. She was so happy to have finished the five hour shoot successfully so she could go home and eat some (bland) food!
Be sure to check out her The Strange is Beautiful Instagram, blog and zines for alternative self-help and follow her Cusi Coyllur socials to stay updated on her next singles and EP release.
Popular in the Community