He will always be remembered as the "Greatest Of All Time," but Muhammad Ali believed there was one boxer who might have been greater than him.
In a 1989 clip of "The Arsenio Hall Show," the legendary athlete got a surprise when two boxers inspired by his greatness were brought to the stage: Sugar Ray Leonard and Mike Tyson.
Hall opens the interview by telling Ali that he served as an inspiration for the "Rocky" movie franchise, adding, "You've been the inspiration of a lot of people. I've brought some other people...who are going to help me out, because you're an inspiration for them, too."
"Is this a surprise?" Ali asks right before Leonard and Tyson appear on stage.
In the clip, Ali says, pointing to Tyson, "He's the real champ, he's the real champ." When asked whether he thinks he could have beaten Tyson in his prime, Ali concedes that while he was "the dancing master," Tyson could have knocked him out -- if he could catch him.
But in an emotional moment, Tyson, clearly in awe of his idol, answers the same question quite differently:
"I'm vain, I know I'm great, but can I tell you something? In this situation every head must bow, every tongue must confess: this is the greatest of all time."
What follows is a fascinating, once-in-a-lifetime debate between the two heavyweight champs on what would have happened if they got in the ring. Later, Tyson (pre-prison stint and Holyfield ear biting) speaks candidly about how Ali inspired his career:
"Watching Ali gave me the great deal of confidence, deep down, and the belief, that no man could beat me, from listening to him all those years as a little boy."
Ali's passing at the age of 74 on June 3 was a sad day, but it's little gems like these that stand as a testament to his impact and his legacy. Long live the champ.
Watch the full 12-minute video above.
Before You Go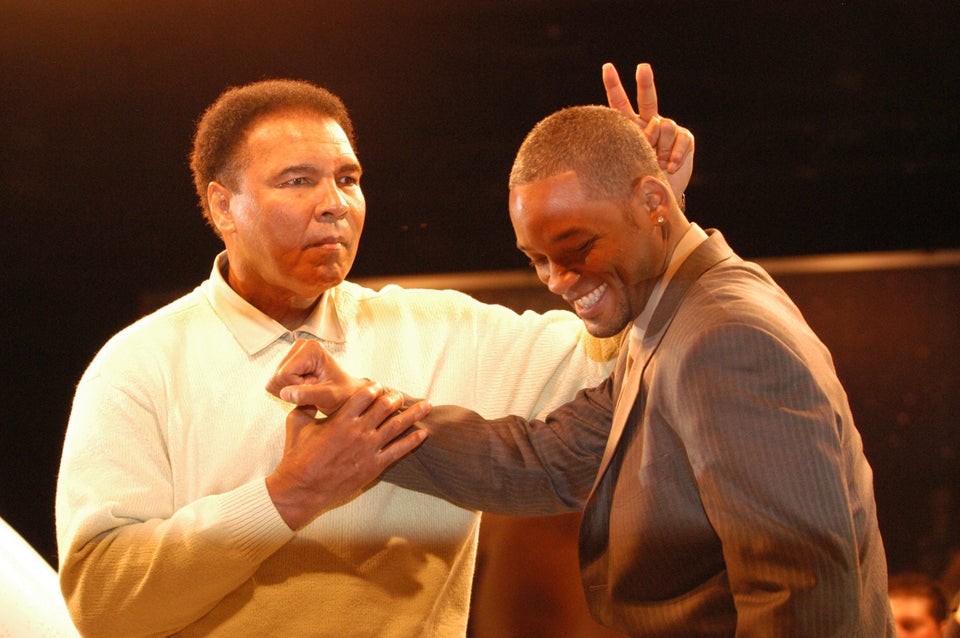 8 Powerful Quotes On Muhammad Ali's Influence
Popular in the Community