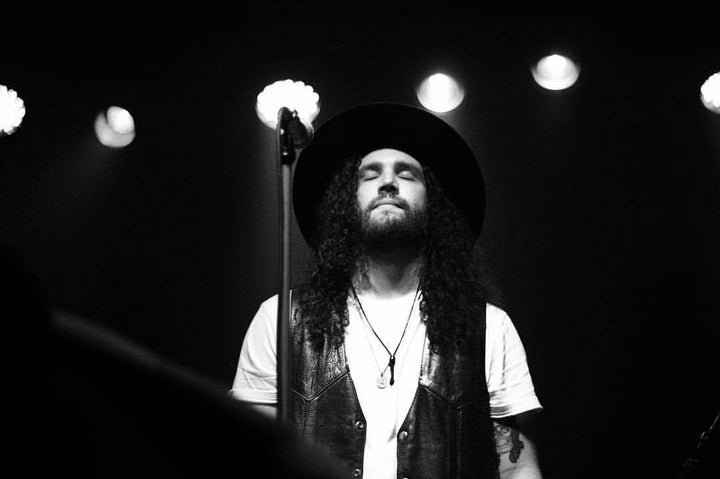 "Annie Off The Rails" is the first visual release from Hogan's Goat, Nashville, Tennessee's most up and coming hard rock band. Having listened to their already solid repertoire, I was eager to see the video behind Annie.
Here's the back story: Hogan's Goat has been together four years. They first performed in 2014 at SXSW from the rooftop of the Blind Pig. Thirteen hundred fans stuck around. The following year they won the fan vote at Road to Bonnaroo! In 2016 the band started recording their first album which has been compared to Red Fang, Clutch and Mastodon.
To these guys, music is as important as breathing air. Lead singer, John Salmon, left a successful LA career as a SAG actor, to follow his true love for music. Every band member is dedicated, humble, and real, collectively sharing an uncanny comradery between them and a strong work ethic.
Five months ago they released their debut album, self-titled Hogan's Goat. The record combines swampy Southern-grit Rock N' Roll with whiskey-graveled, raspy vocals. Their music tracks mud onto a pristine carpet, which is where its rhythm and unique style belong — a fusion of catchy hooks and crushing hard rock riffs. This band exudes a bravado reminiscent of the 1980's Sunset Strip.
More than fifteen reviewers have praised their work. Only kudos; not a bad word said. Hogan's Goat, the creeper. It just might be the dark horse that leads us into new territory. All ears on grimy Rock 'N Roll.
Popular in the Community