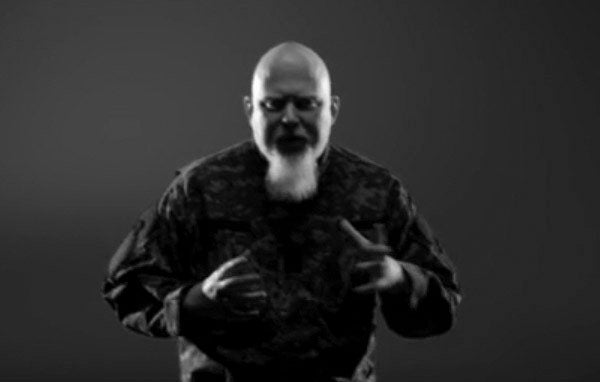 Jason Newman was born to white Christian parents in Minneapolis. But after finding a voice in hip hop, Newman decided to identify as Brother Ali, a Muslim who feels more connected to the black community. This isn't Ali's only conversation-starter: he also has albinism, and is legally blind.
Growing up feeling like an outsider fueled Ali's passion for hip hop. "Being albino you might as well be a leper," he told The Telegraph's Lucy Jones. He found acceptance in black communities -- in the form of role models and friends -- and soaked up Malcolm X's words and the music of Rakim. But Ali's pet subjects are broader than his multi-pronged identity, which he doesn't dwell much on in interviews or lyrics. Themes of acceptance, personal faith and love run through Ali's music, softening otherwise aggressive explorations of social issues such as terrorism and homophobia.
Ali's fourth studio album "Mourning in America and Dreaming in Color," will be released on September 18. While many of his past tracks have been politically charged, a track off the new album -- "Mourning In America" -- takes that intensity to new heights. The accompanying video is unrelenting in its imagery and lyrics, with ample blood spill and the words "murder" and "terrorism" flashing in all caps. The song focuses on violence around the world and at home, interweaving lines about war with observations on police brutality, shooting sprees and bullying.
Ali said of his song: "This song is an observation and a critique of our culture of death and murder. From actual war zones around the world to our own inner cities where this summer's death rates rival war zones. I also address our national hypocrisy regarding violence. We have a zero tolerance policy of violence committed against us, but we're a lot more lenient and patient when it comes to the violence we commit. 'A life is a life and a killer is a killer'."
Let us know what you think of this contentious new song.
Popular in the Community