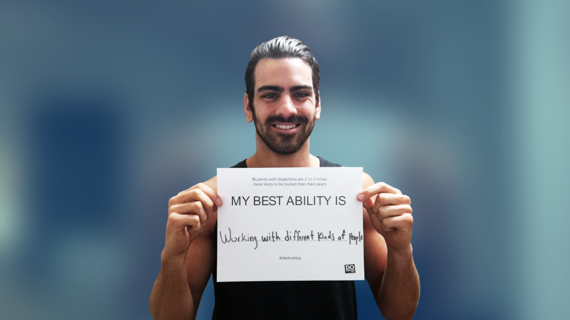 You may know Nyle DiMarco from America's Next Top Model, where he was the first-ever deaf contestant and winner of the show's 22nd season. You've probably also seen him crushing it on the dance floor on the current season of Dancing With the Stars. Now, the 26-year-old model, actor, and dancer has added another title: activist.
DiMarco the face of DoSomething.org's We Are Able campaign, which aims to reduce stigma and bullying around disabilities. The campaign activates young people to a challenge chain, where they post photos with the hashtag #WeAreAble highlighting their best abilities and encouraging three friends to post about their own.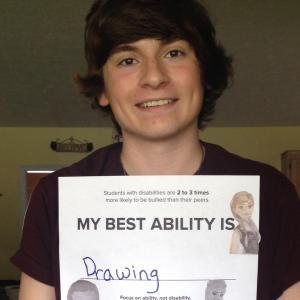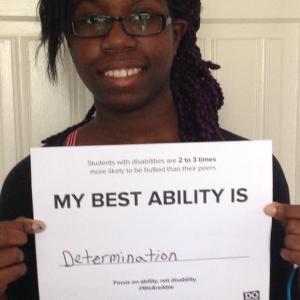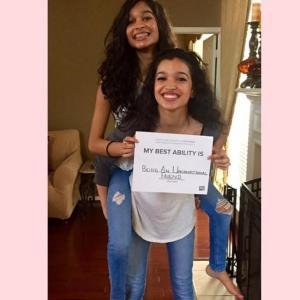 In the most swoon-worthy video ever, DiMarco sat down with Tyler Oakley to promote the campaign and to give him some tips on how to flirt in American Sign Language. The video has been watched over 860,000 times and garnered over 90,000 likes. Watch to find out why!
We were lucky enough to talk to Nyle about his involvement with We Are Able, why it's important to him, and what it was like hanging out with Tyler. Below is an excerpt from our conversation.
DoSomething.org: Why are you excited to be the face of the We Are Able campaign?

Nyle DiMarco: I want to help better deaf people's lives. This campaign is the perfect way for young kids to realize and become more inclusive when they meet deaf people. The young generation is our future, and they're the ones that can help better the world.
DS: Have you personally had to deal with stigma or bullying around disability? How can this campaign reduce stigma and bullying around ability?

ND: Well, I grew up in my own deaf community so there wasn't much, but I remember when going over to parks, we would have rocks thrown at us by some of the hearing kids. They would sign in gibberish and would tell us to go away and that this park is not for deaf kids. I can't imagine how mainstreamed deaf kids go through every day.
DS: What was it like filming with Tyler Oakley? What was your favorite part of that experience?

ND: I loved filming with Tyler! He's such a sweet guy and has great hands -- he's able to pick up signs easily. It is a skill. I loved how we immediately connected. In the video, it could seem as if we've known each other for years, but we'd only met minutes before! That's how amazing Tyler i -- he sees the good in every person and he's able to connect to it.
DS: What would you say to young people to encourage them to participate in the campaign?
ND: I would encourage them to participate in the campaign because learning sign language with deaf people is not only fun -- you get to be bilingual!! Deaf people are brilliant humans and they have a lot to offer. We need to stop bullying and allow deaf people to bring the best out of themselves.
DS: Any words of advice to young folks dealing with ability-related bullying?

ND: I would suggest not to pass on the behavior. It is happening to you because you have something special. Find it and bring it out! :)
Team up with Nyle to destigmatize disability and reduce bullying. Sign up for We Are Able!
Rex Leonowicz is a Writing Intern at DoSomething.org. He's a trans/nonbinary/femme writer, poet, and visual/performing artist from Queens, NY. Find him online at rexylafemme.tumblr.com and @rexylafemme on Twitter & Instagram.
Calling all HuffPost superfans!
Sign up for membership to become a founding member and help shape HuffPost's next chapter