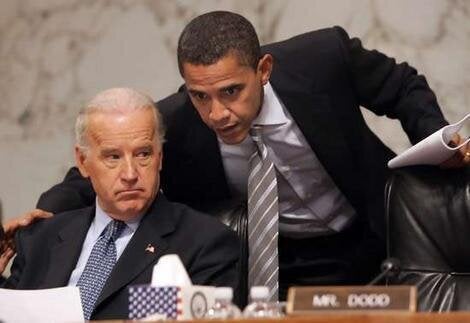 He may have been his top choice for running mate but even Barack Obama knows that Joe Biden has a tendency to give long speeches.
In last night's documentary on Obama and McCain on PBS's "Frontline," Rolling Stone magazine's Ben Wallace-Wells related an amusing anecdote about Obama attending his first meeting of the Senate Foreign Relations Committee, which happened to be a confirmation hearing for Condoleezza Rice.
About midway through the meeting, Joe Biden is "going on and on" and Obama scribbles a note and passes it back to his aide.
The note said simply: "SHOOT. ME. NOW."
Popular in the Community