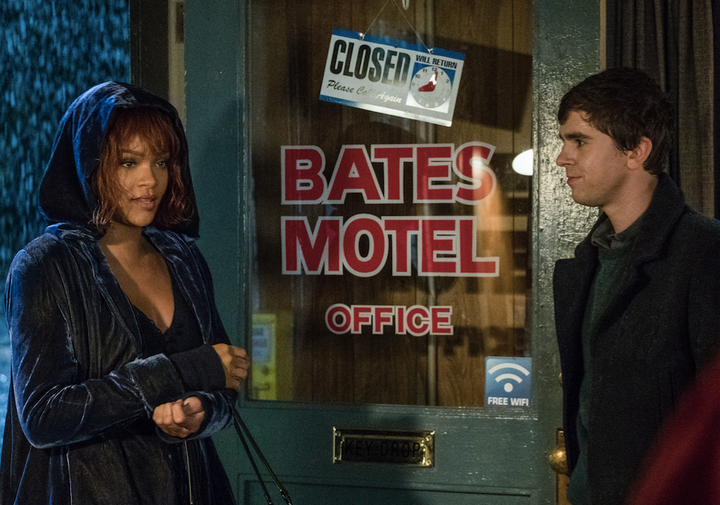 Somewhere in between blocking Drake's kiss at the VMAs and eyeing Sandra Bullock's fries while shooting "Ocean's Eight," Rihanna somehow found the time to check into "Bates Motel" for a short and likely murderous stay.
The first trailer featuring the singer for the A&E series' upcoming fifth season debuted online Tuesday and, unsurprisingly, Rihanna 👏 steals 👏 the 👏 damn👏 show with just seconds of screen time.
Rihanna joins the final season of the contemporary prequel to Alfred Hitchcock's "Psycho" as Marion Crane, the iconic role originated by Janet Leigh. Marion might not be around for a long time (shower, scream, drain, remember?), but that doesn't mean it won't be a good time.
Released exclusively on Entertainment Weekly, the trailer shows Rihanna's character arriving amid a rainstorm ― just like in the original movie ― and meeting neighborhood psycho, Norman Bates, at the check-in desk of the infamous motel.
"It's this collision of 'Bates Motel' storytelling and then Marion Crane showing up into that," executive producer Kerry Ehrin told EW. "[Norman's] in a very fragile and lonely place, and Marion Crane is a charismatic woman, she's super present when she's with him and she's very attractive — all those things are exactly what he needs right at this moment."
"Bates Motel" returns Feb. 20 at 10 p.m. ET on A&E.
Support HuffPost
The Stakes Have Never Been Higher
Before You Go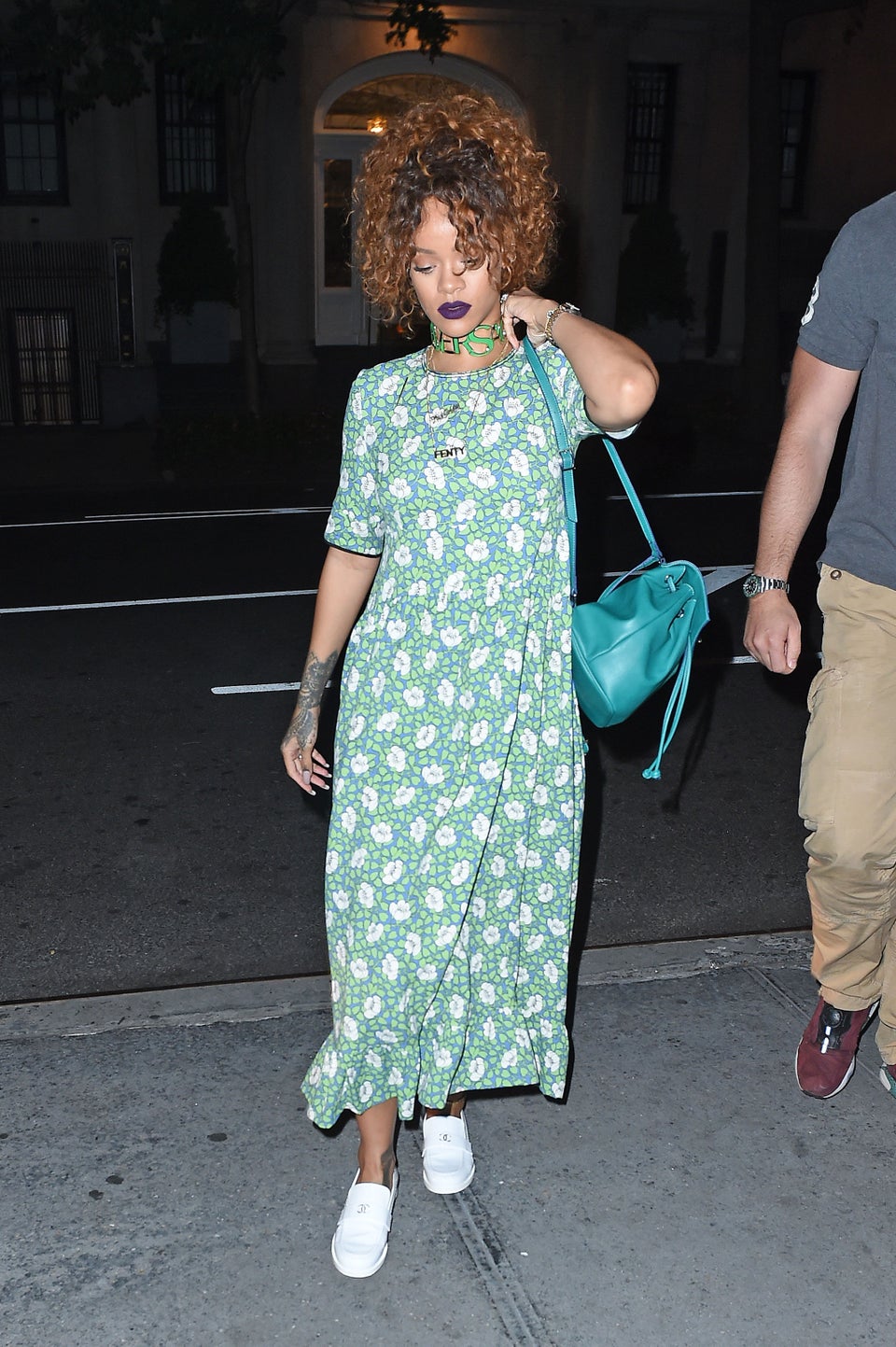 Rihanna's Best Outfits
Popular in the Community