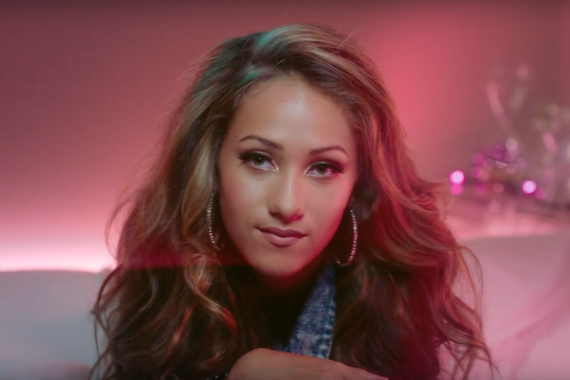 Skylar Stecker just unveiled the music video to her new single "Let It Show!"
The music video is every teen's end-of-summer party dream. Set late in the evening, the video features Stecker and her friends splashing around in the water with glow-in-the-dark BMX bikes and tons of pool inflatables.
"It was actually my first night shoot. We filmed from 5 PM to 5 AM," Skylar told Teen Vogue. "It was really fun, because I've never done that before."
The 14-year-old singer just wrapped up a nationwide tour with Canadian rock band Mariana's Trench and will be hitting the road again soon with High School Nation, a traveling festival that goes around the country performing at public high schools as a way to introduce students to the arts.
"Touring with Mariana's Trench has been amazing," Skylar told Celeb Secrets exclusively before her show at the El Rey in Los Angeles. "They're some of the nicest guys out there and it's been an amazing experience to be around their energy every day."
Celeb Secrets caught up with Stecker to talk all about "Let It Show." Watch the exclusive video on Celeb Secrets here. Keep up with Skylar Stecker by following her on Twitter at @SkylarStecker.
A version of this post originally appears on Celeb Secrets and can be viewed here.
Calling all HuffPost superfans!
Sign up for membership to become a founding member and help shape HuffPost's next chapter