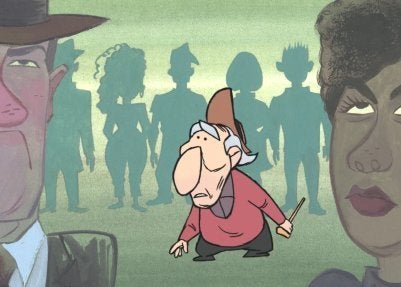 This Friday, StoryCorps, an oral history initiative that helps Americans record and archive stories from their lives, will celebrate the third annual National Day of Listening, which organizers hope will remind people of "how much more unites us than divides us." To help commemorate the event, HuffPost is featuring one StoryCorps conversation every day this week leading up to the National Day of Listening on November 26.
In today's installment, The Human Voice, the late oral historian Studs Terkel, who was also an early participant in StoryCorps, talks about the disappearance of "the human voice" from contemporary life.
Listen to Studs' interview below.