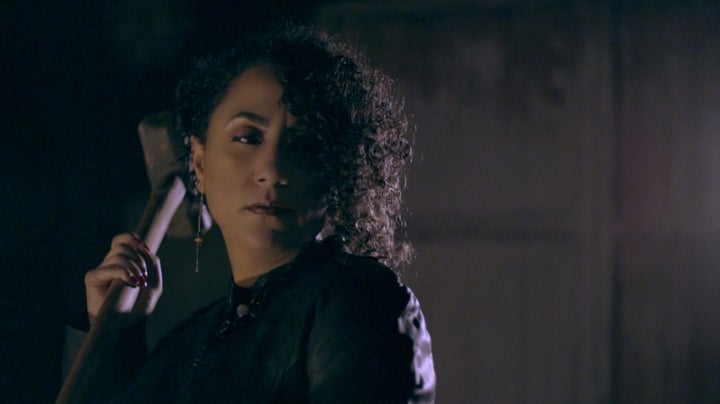 Revolutionary afro-latin rock brigade Taina Asili y La Banda Rebelde have released a music video for their new single "No Es Mi Presidente" in honor of International Women's Day. The song and video celebrates the long history of resistance to white supremacy, patriarchy, and the other systems of oppression.
In an interview with Rolling Stone, the band's frontwoman Taina Asili explained her inspiration for the song:
"Within my culture and my people, Puerto Ricans, we have always used music as a tool of resistance in our folkloric art. I see this music as a part of that legacy. In general, we've seen, throughout the world, representations of that, whether we're looking at resistance songs in South Africa or folk songs, hip-hop, jazz. All of these genres really come out of musical movements of resistance. What we need more now than ever is to continue that legacy. What I resonate with now more than ever is artists that are speaking truth to power and using their voices to create a platform for social change to be more visible."
She elaborates on the powerful imagery in the video:
"The video features a television with clips of different scenes that symbolize white supremacy, patriarchy, the desecration of sacred sites and harm to our earth. In the video, I smash the television as symbolism for smashing these concepts, making way for something new – using all of the tools that we've gathered from our activist movements over the years."
Taina has been using her music as a tool in the struggle for justice for decades. We've toured extensively together, and I'm always humbled by her commitment to honing her craft and using her voice as a weapon in the fight for our collective liberation. She also offers workshops on various social justice, LGBTQ, and environmental issues. Find her tour dates and more information here, and watch the new video below.
REAL LIFE. REAL NEWS. REAL VOICES.
Help us tell more of the stories that matter from voices that too often remain unheard.