April showers mean it's raining men in May as the 12th season of ABC's hit reality show The Bachelorette finds the gorgeous, fun, and down-to-earth JoJo Fletcher embarking on an around-the-world journey to find love.
Luckily for JoJo, she has something in her corner no previous Bachelorette ever has: Her two besties, Grant Reed and Lillian Olive, who will brunch with the ombre-blonde beauty every Wednesday, recapping her dates on their weekly vlog, The Brunchelorette, while offering up hilarious zingers and their no-holds-barred opinions on which guys should get Fletcher's red roses and which are more suited for Bach-franchise pink slips (and tickets to Paradise).
"The Brunchelorette is for fans who watch the show unironically just as much as it's for fans who love to hate-watch it," says Reed. "One of the best things about the Bachelor-franchise shows is that they're well-suited for communal watching experiences. That's what we're tapping into by 'brunching with JoJo.' We're talking to her--and the audience--the same way we talk to our friends when we watch the show together."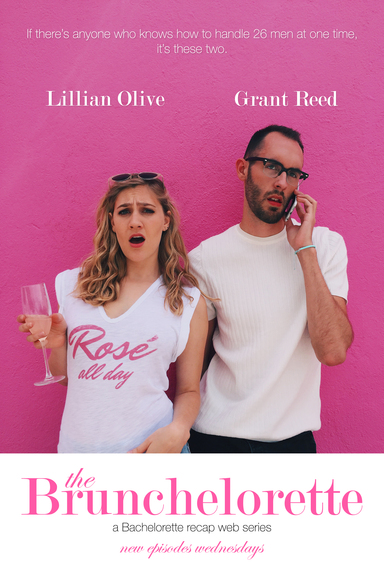 And Reed and Olive consistently serve up one-liners worthy of any top comedian's viewing party. Highlights from the primer episode include their introduction of preacher-turned-E.D. expert, Evan, 33:
"There's Evan, the erectile dysfunctional specialist. I lost my boner just looking at him," Reed quips.

"I liked him, I thought he seemed earnest."

"Ernest Goes to Camp."
And their on-point intro of former professional athlete Jordan Rodgers, 27, the recipient of JoJo's First Impression Rose:

"He plays football, his brother is Aaron Rodgers!"

"Oh! Who's that?!" asks Lillian (on behalf of every woman and gay man--aka 100% of The Bachelorette's audience--at home).

"I have no fucking idea!" Grant fires back. So true.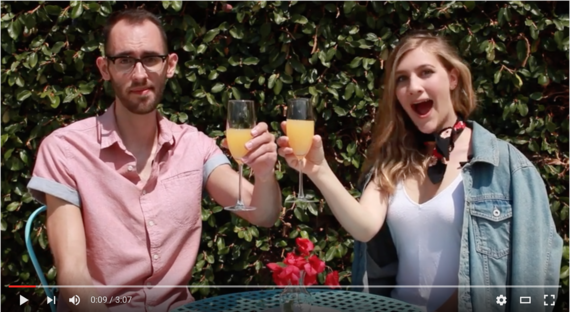 Calling all HuffPost superfans!
Sign up for membership to become a founding member and help shape HuffPost's next chapter