It's not often that a gum commercial can bring you to tears.
But Extra Gum's "The Story of Sarah & Juan" is a serious tear-jerker, in line with its 2013 heart-warming "Origami" campaign, which lovingly told the story of a father and daughter.
As Haley Reinhart's take on "Can't Help Falling in Love" plays in the background, we witness a love story that begins with a look. As Sarah and Juan lock eyes, Sarah is so overwhelmed with the romantic connection that she blushes and looks away. This sets the tone for the rest of the commercial.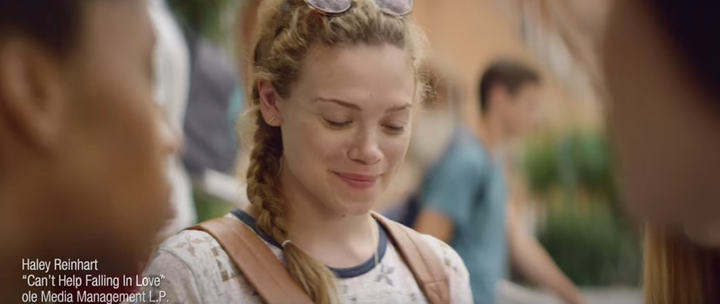 Through high school, picnics, prom, fights and long-distance, one thing remains constant between Juan and Sarah -- Extra Gum.
Each time Sarah gives Juan a stick of gum, Juan draws on the wrapper afterwards. It all comes together at the end, when Sarah is led to a private room to find that Juan had been saving these wrappers documenting their journey. In a romantic and private setting, Sarah finds one wrapper with a drawing of Juan proposing, only to turn around to Juan actually proposing.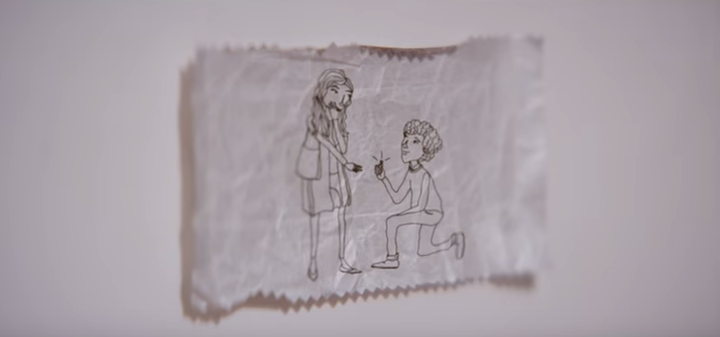 Many on Twitter have had an emotional reaction to the two-minute spot.
There's just something about this gum commercial that is really sticking.
Perhaps it's Reinhart's sultry cover, the compressed journey of falling in love with all the rough patches along the way or the depiction of real love that survives life changes.
Whether it's one single factor or a combination of a few, "The Story of Sarah & Juan" tells us that that tingly feeling of love has the power to touch many -- even if for just two minutes.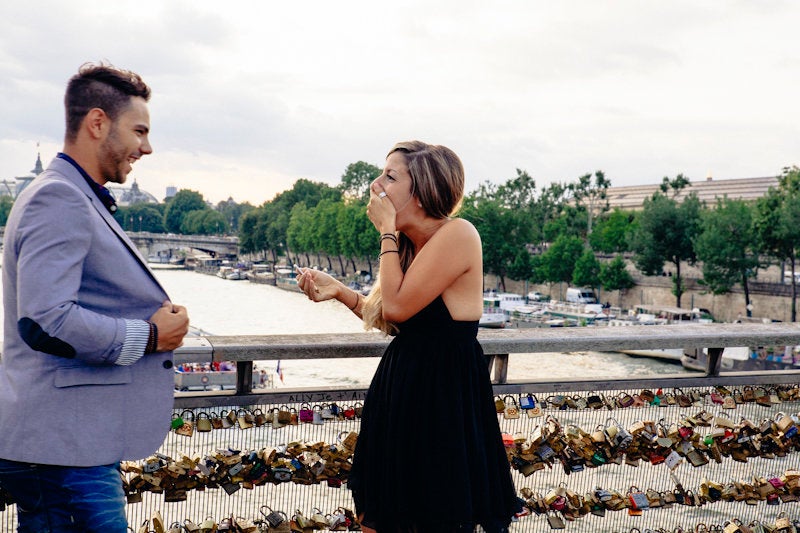 Surprised Proposal Reactions
Popular in the Community