When asked to write affirmations for their daughters, these dads proved they're raising girls who are strong, confident and fierce.
In a video from The Scene, seven dads read inspiring declarations they wrote about their daughters and had them say them out loud. Inspired by a viral video from September in which a dad and daughter recited a motivating morning mantra in the mirror, The Scene's video includes a few giggles, some hugs and a whole lot of confidence.
"I am fearless," says one girl after her dad. "I am kind," says another.
What might be the best affirmation is one all girls should tell themselves: "I am little, but I'm a force."
There's no doubt about that.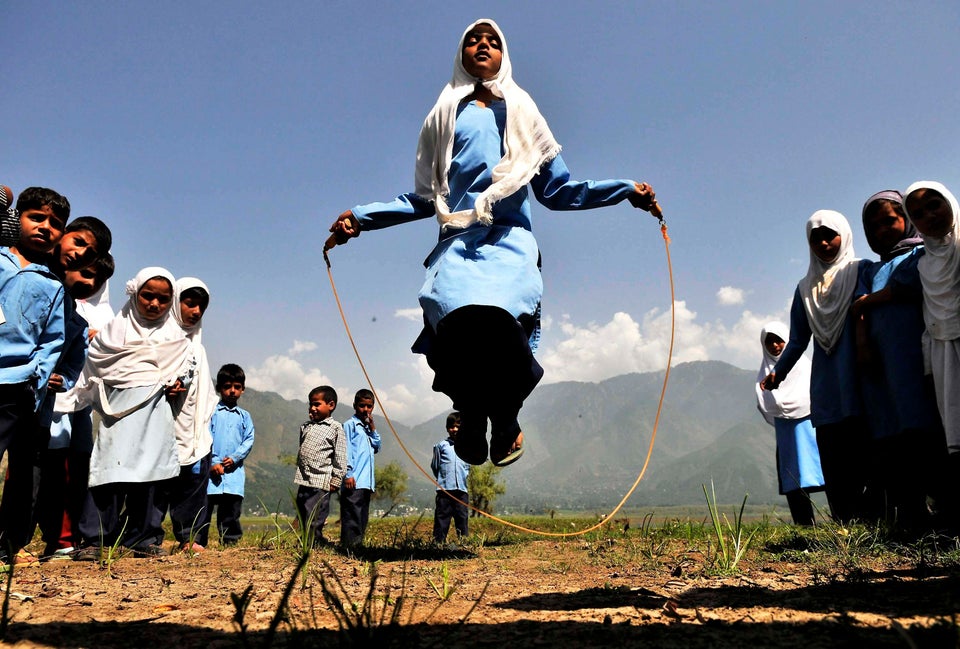 Photos Of Girls Going To School Around The World