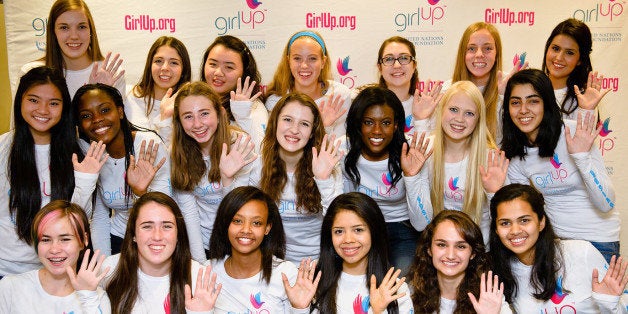 Mothers are important to us all. They shape us, show us how to love and care for others. That is definitely the case with my mother, Lynda. She has the biggest heart of anyone I've ever known. She was a teacher and a health professional and spent her life putting others' needs before her own. The part of me that is driven to make the world a better place is shaped by my mom.
Girl Up is dedicated to improving the lives of girls around the world and empowering them to give their hearts to make this world a better place. We asked a few of these smart and compassionate teen girls, our Teen Advisors, about their mothers.. and then filmed the answers with their mothers watching. You have to see the moms' reactions in the video above -- they're priceless.
Girl Up Teen Advisors and Their Moms
Caline and Gloria Samen, Teikeshia and Raven Delk, Lora and Sarah Gordon, and Draisa and Sarah Gale are part of a campaign that empowers people to advocate on behalf of girls around the world through online engagement and community mobilization. Teen Advisors help make Girl Up an engaging, effective and powerful campaign by sharing their ideas and providing feedback on everything we do. Girl Up is "for girls and by girls!" Through its teen advisory board, network of Girl Up Clubs, and online constituents, Girl Up has galvanized hundreds of thousands of supporters to stand up for the rights of girls everywhere.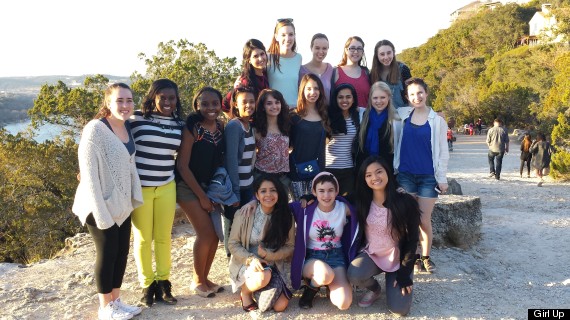 You share, they give: each time you 'like' or share this post via the social media icons on this post or comment below, Johnson & Johnson will donate $1 (per action) to Girl Up -- a campaign that works to help girls, no matter where they live, have the opportunity to become educated, healthy, safe, counted and positioned to be the next generation of leaders. $1 provides one day of school for a girl in Guatemala. You can also Donate A Photo* and Johnson & Johnson will donate $1 when you upload a photo for Girl Up or Shot@Life -- you can help raise up to $250,000 in seconds with the click of your mouse or snap of your smart phone. Share this post with the hashtag #GlobalMoms, and visit GlobalMomsRelay.org to learn more.
The United Nations Foundation, Johnson & Johnson, BabyCenter and The Huffington Post created the Global Moms Relay with a goal of improving the lives of women and children around the globe.
* via the Donate A Photo app for iOS and Android. Johnson & Johnson has curated a list of trusted causes, and you can donate a photo to one cause, once a day. Each cause will appear in the app until it reaches its goal, or the donation period ends. If the goal isn't reached, the cause will still get a minimum donation.
Related