This is Tiana. She's only 6 years old but as far as we're concerned, this little lady is a shoo-in for the Nobel Peace Prize one day.
In a video that's been viewed more than 10 million times on Facebook, the pint-sized champion of peace offers some stern (but not mean!) advice to her single mom on the need to get along with her dad:
"I'm not trying to be mean. I just want all of us to be friends and if I can be nice I think all of us can be nice, too. I'm not trying to be mean but I'm trying to do my best in my heart, nothing else than that. I want you mom, my dad, everyone to be friends. I want everyone to be smiling…"
(Story continues after the video.)
In a caption that accompanies the video, Tiana's mom -- a Canadian woman named Cherish -- explains that the heartfelt plea came after she had an argument with her daughter's dad.
"I was was stunned by it! She is teaching me," she wrote.
Commenters on Facebook were totally taken aback by the precocious 6-year-old. "She is going to grow up and change the world," one wrote.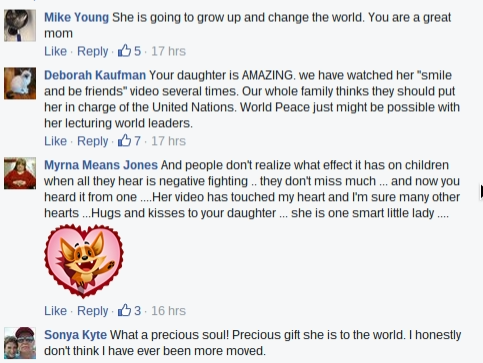 HuffPost reached out to Tiana's mom for comment but have yet to hear back. In the meantime, she posted a message of thanks to everyone who's watched and commented on her daughter's incredibly sweet video: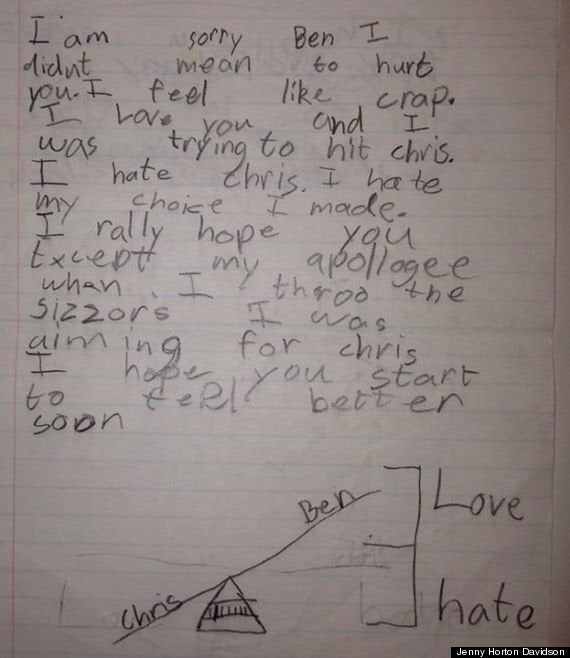 Cute Kid Notes
Related