Jacqueline Boxx is a burlesque performer, dancer and cat-owner. Oh, and she also happens to be disabled.
The Scene recently featured Boxx in a short documentary where the burlesque dancer discussed her love for performing and how she deals with her disability on and off stage.
"As a disabled person, I have a body that isn't often celebrated," Boxx told The Scene. "A lot of times it feels like disability means that your body should be hidden. Like I shouldn't be pleased and happy and feel sexual as a disabled woman."
When Boxx was in college, she was diagnosed with a rare and incurable syndrome called Ehlers-Danlos Syndrome which makes the joints in her body dislocate easily. She had always been a dancer, and was actually teaching dance at the time of her diagnosis. Boxx had to stop dancing and accepted the fact that she would never perform again.
It wasn't until a few years later that she went to a burlesque show and remembered how much she missed dancing.
"I went to a burlesque show and I thought how much I missed being there," Boxx told The Scene. "I remembered the glitter and the rhinestones and how powerful I felt; and I thought 'Man, it would feel really nice right now to feel powerful.'"
So, Boxx started choreographing a burlesque performance ― from a wheelchair. She quickly found out that performing burlesque made her look and feel damn good.
"When I'm performing I am showing that I love and accept my body as it is," Boxx told The Scene. "The way in which burlesque is so in-your-face-aggressive about owning your body is inspiring. I think that the time has come for that to include disabled bodies."
Boxx hopes viewers take away two things from the video. For disabled people, she hopes they can "start viewing their own bodies as sensual and sexual and confident."
And for everyone else? "I don't necessarily want to be know as the disabled burlesque performer," Boxx said. "I want to be known as a burlesque performer who is a disabled women who lives authentically and encourages others to live authentically."
Related
Before You Go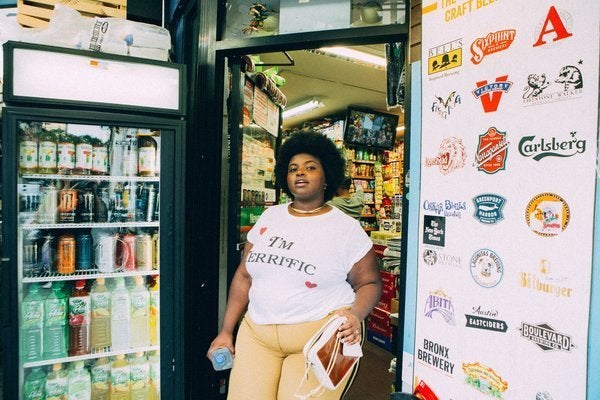 Body Image Moments 2016
Popular in the Community