WEST SPRINGFIELD, Pennsylvania -- For 30-year-old Tim Taylor, pushing snow with his custom-built plow on his motorized wheelchair is not just fun; it's another achievement for this northwest Pennsylvania man, who's constantly looking for ways to adapt life to his disability.
"Living here we get quite a bit of snow," Taylor told The Huffington Post. "I recently got a 4x4 wheelchair and was inspired to build a plow for it after seeing a YouTube video where an older gentleman had done something similar."
Taylor drew up the design on his computer and refined it with the help of his father and brothers, who fabricated it at his direction.
"They were able to be my hands," Taylor said, adding, "What I have right now is a prototype. It still has some issues that need worked out, but that's just prompting me to find a better way to design it."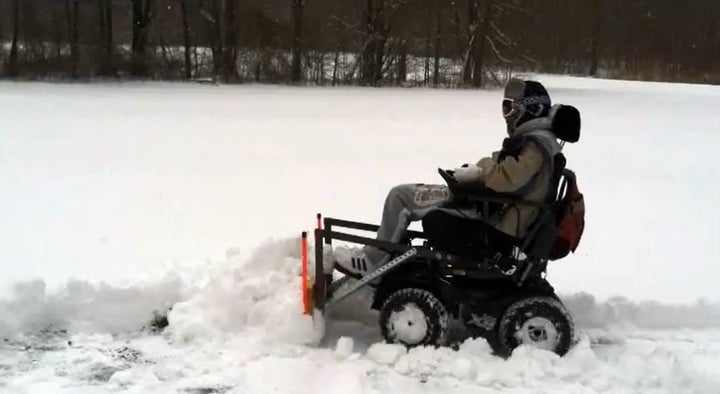 Taylor is also designing a special mount for his wheelchair that will allow him to participate in one of his favorite pastimes -- wildlife photography.
"The rig I'm currently working on will allow me to take pictures," he said. "I grew up in a family that hunts, and I love being in the outdoors, but I'd rather use a camera than a gun."
Taylor was left paralyzed because of a shattered C5 vertebra after an April 2003 car accident. The vehicle he was a passenger in went off an Erie County roadway, became airborne and hit a tree. Two other occupants -- Taylor's 17-year-old girlfriend, Heather Sanders, and her 18-year-old sister, Stacey -- were killed in the accident.
"We were on our way to get pizza for the family after a softball game and an oncoming car -- we swerved from them and lost control," Taylor said. "I woke up seven days later. It was tough."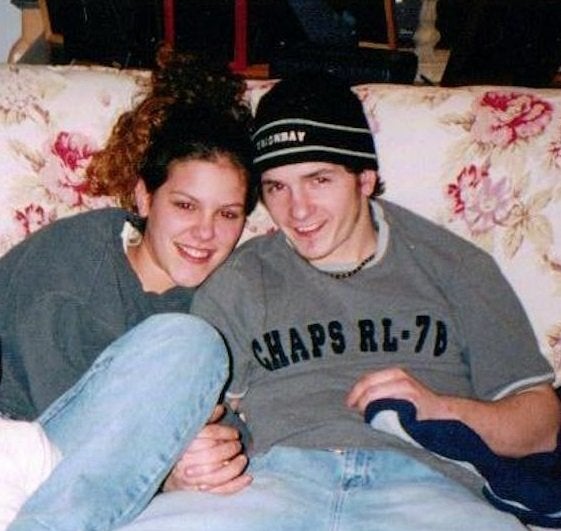 Despite the circumstances, Taylor said he was, and still is, determined not to let his disability slow him down.
"I still have a lifetime of goals," Taylor, who was an 18-year-old electrical apprentice at the time of the accident, said. "I just didn't want to be a bump on the log."
Since the accident, Taylor has undergone several surgeries and participates in daily therapy sessions. He has gained some sensation back in his toes and has limited movement in his wrists, which allows him to control his wheelchair and complete other tasks.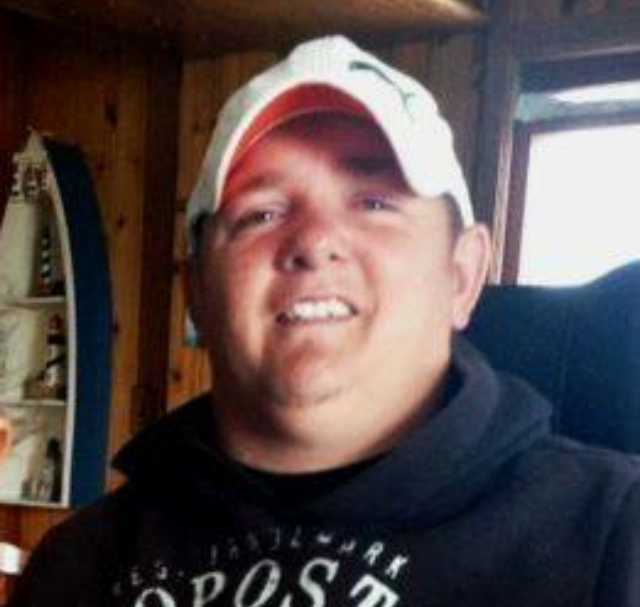 Taylor's next goal is to purchase a new wheelchair van. Hard Pennsylvania winters and salted roads have rusted out his current ride, and he's hoping working as a DJ and plowing snow will help him raise the funds to purchase one.
"I thought about starting a GoFundMe to raise money for a van, but I'm the kind of person that would rather try to earn it by plowing or whatever," he said. "I always try to keep myself busy with one project or another."
It's that attitude that helps Taylor maintain a positive outlook on life.
"Every day there can be a new achievement, whether you have a disability or not," he said. "A new achievement in life helps keep you positive."