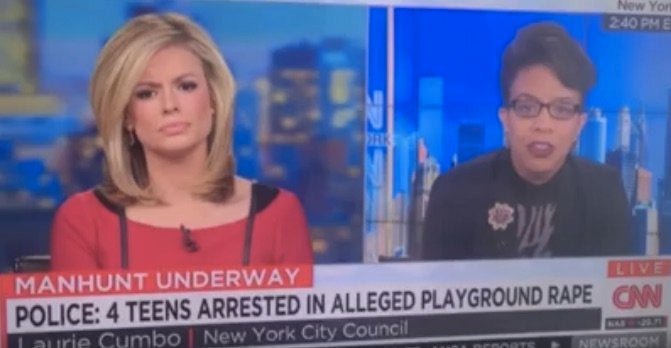 Brooklyn City Councilwoman Laurie Cumbo has no time for victim-blaming, even when she's live on CNN. In an interview with Pamela Brown about the horrific Brownsville gang rape that occurred in Brooklyn earlier this week, Cumbo was quick to call out Brown's "typical" mistake of focusing more on the victim's perceived missteps than the men who committed the actual crime.
Discussing the escalation of rape and sexual violence in New York City, Cumbo said:
There is a way that people respond to violence against women and it's not appropriate. We feel that it needs to be stronger. There needs to be legislation, there needs to be strategy, there needs to be implementation as well as enforcement. Every woman in the city of New York should feel safe whether they are coming home late at night, early in the morning, coming from a party, or going to work extremely late.
Brown then fell into the trap of focusing more about the victim's behavior than that of her assailants, asking Cumbo: "Law enforcement sources have told CNN that this alleged victim in this case was drunk, combative, and bit a police officer and that she initially refused treatment. What can you tell us about that?"
See the video below, posted to Facebook by Ben Pall shortly after the interview aired, to see Councilwoman Cumbo's perfect response: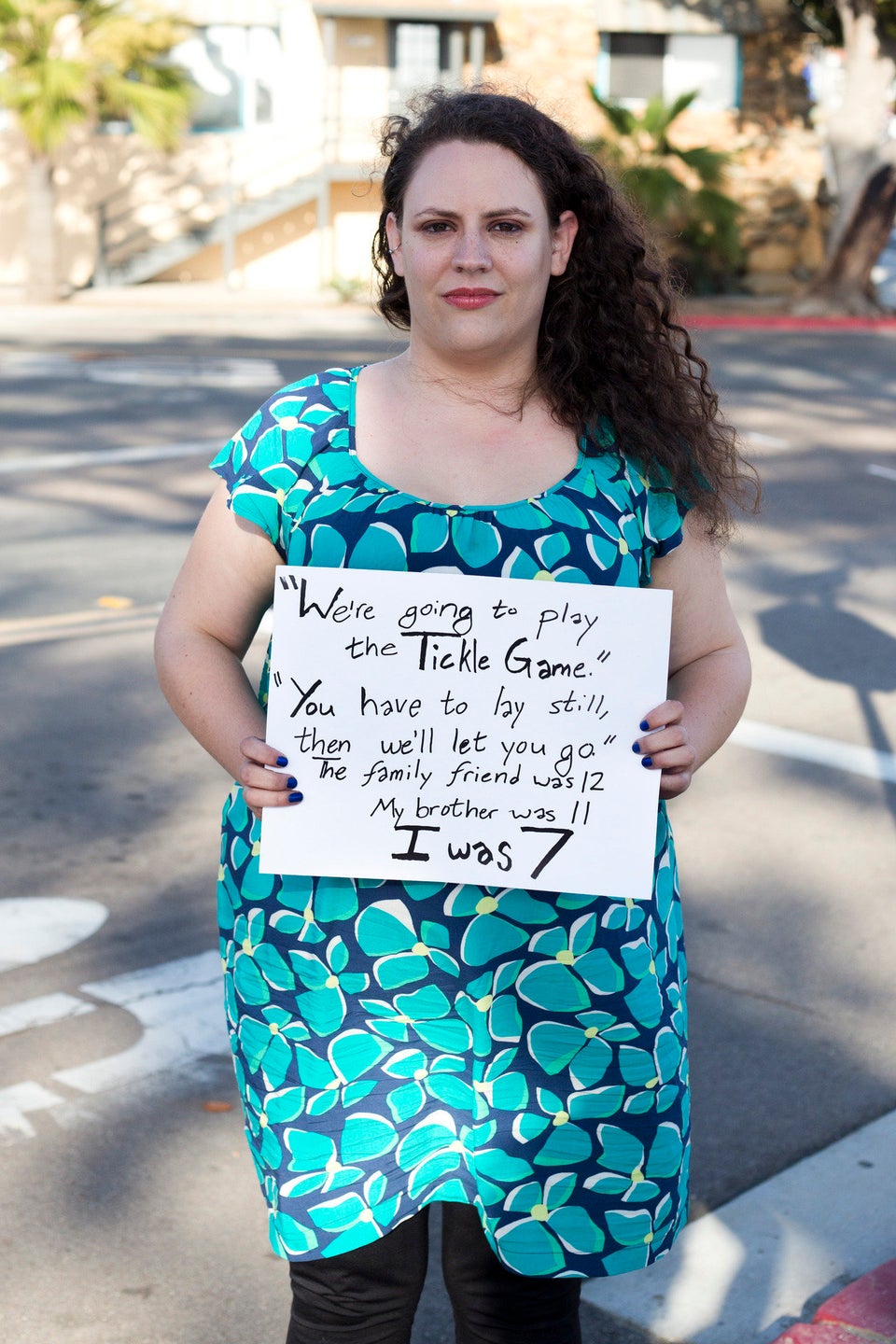 40 Powerful Images Of Surviving Sexual Assault
Popular in the Community