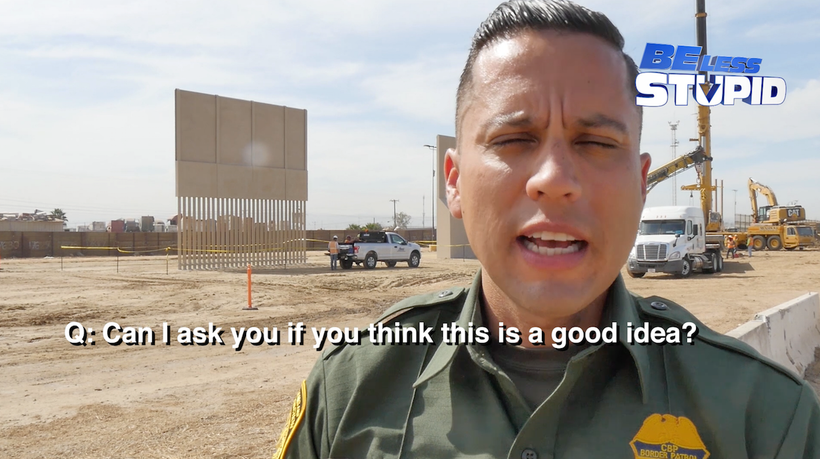 In 2016, the Department of Homeland Security estimated that an average of 465 people a day successfully snuck into the US across our 2000 mile border with Mexico. This, despite staggering improvements to border security in the last 10 years. During the Obama administration, the number of border patrol agents was doubled — 10K to 21K. Border patrol has seen the installation of remote cameras with night vision connected to GPS technology, improved seismic sensors, mobile stadium lighting, tunnel detection equipment, drones, and interactive multi-feed live streams.
And yet – a recent report from Homeland Security said that after spending hundreds of millions to add an additional 11-thousand sensors that detect both movement and heat, they only covered 5% of the border and that less than 1% of apprehensions were a direct result of the new technology.
So, why is the border so porous?
For one thing, no one has figured out how to stop people who want to escape poverty from buying a 60 dollar ladder that's one foot taller than the border wall. As I did.
There's no amount of money, no technology improvements or increase in the number of border guards, that can prevent desperately poor people who dream of a better life… from going to Home Depot, or in this case, Femco Centro Do It, located just 1 mile from the US border in Tijuana, Mexico.
Get the ENTIRE story by watching the video below...
Jon Hotchkiss is a 14 time Emmy nominee and host of Be Less Stupid. Get new videos 2-3 times per week by liking the Be Less Stupid Facebook page. (<<<click there)
Calling all HuffPost superfans!
Sign up for membership to become a founding member and help shape HuffPost's next chapter
This post was published on the now-closed HuffPost Contributor platform. Contributors control their own work and posted freely to our site. If you need to flag this entry as abusive,
send us an email
.