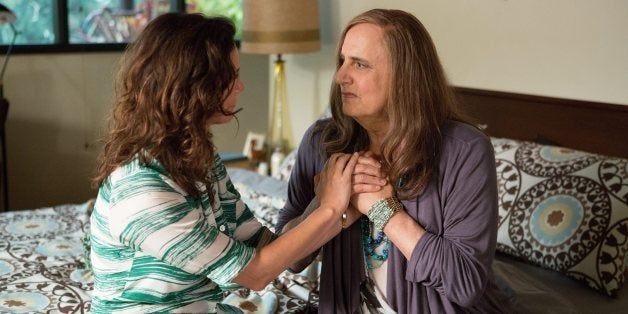 If you've been dying to watch Amazon's original series "Transparent" but haven't been convinced to spend $99 a year on Amazon Prime, you're in luck. This Saturday from 12:01 a.m. EST to 11:59 p.m. EST, you'll be able to watch the show for free, Amazon announced on Thursday.
Amazon's Netflix-like streaming video service, Prime Instant Video, is only available to members of the company's free shipping loyalty program, which costs $99 per year. Amazon uses the streaming video service, among other benefits, to entice people to join, as Prime members shop more frequently and spend more money than non-members.
"Transparent," which follows the story of a family in Los Angeles whose father comes out as transgender, won two Golden Globes earlier this month. In honor of the wins, Amazon is reducing the price of Prime from $99 to $72 for people who sign up on Saturday.
There are 10 half-hour episodes, so you'll have to spend the majority of your day watching the show if you're looking to get through it all. It seems like the goal is to get people hooked on "Transparent" and then get them to sign up for Prime so that they can continue watching the show -- and, of course, buy more from Amazon.