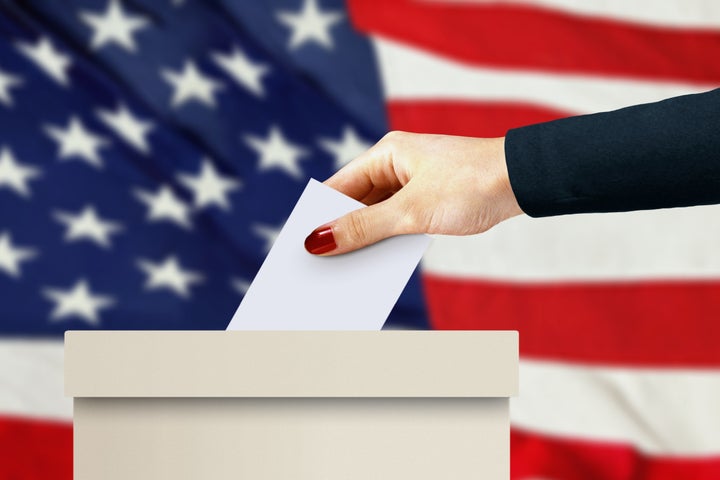 In Virginia's upcoming elections, keep a close eye on the votes of unmarried women. Just as unmarried women were decisive in Governor Terry McAuliffe's win, they could be the critical voters on Tuesday.
In the United States, more than one of every two women is unmarried–single, divorced, separated, or widowed. It's one of the fastest growing demographic groups, both in Virginia and throughout the country. There are about 1.5 million unmarried women in Virginia; they comprise 26 percent of the total number of Virginians eligible to vote.
In the 2016 presidential race, unmarried women were about 26 percent of the people who voted. Historically, though, things change from presidential years to off-year elections and fewer people in key groups vote.
In 2012, for example, 22 percent of the electorate in Virginia were unmarried women. One year later, though, the portion of unmarried women in the electorate dipped to 18 percent.
That's why it's so important that under-represented groups like unmarried women have their voices heard and vote in Tuesday's elections. Recent history shows that unmarried women have the power to make or break an election–if they turn out to vote and have a candidate who speaks to their needs.
Four years ago, unmarried women in Virginia propelled Terry McAuliffe to the governor's mansion. They voted for McAuliffe by a decisive 42-point margin, while married women voted for his rival, Ken Cuccinelli, by nine points. If unmarried women voted like their married counterparts, according to research from the Voter Participation Center, Cuccinelli would have won by seven points. Instead, unmarried women sealed the deal in McAuliffe's three-point victory.
On Tuesday, unmarried women hold the same power to decide the election again–that is, if they turn out and vote.
For unmarried women to harness their collective power and affect positive change through the political process, they'll have to turn out to vote.
That's why the Voter Participation Center is spending more than $1 million in Virginia to register people, especially unmarried women, and make sure they go to the polls. Since 2006, we've helped to register more than 143,000 Virginians – critical work that we will continue to do heading into next year's 2018 midterm elections. Those who are traditionally under-represented need to be heard. Now, more than ever.
It's beyond important for unmarried women to have their voices heard, especially because their backgrounds and roles in the economy are so different from married women.
Many have heard of the wage gap, where women nationally make 80 percent of what a man makes in the same job. But in Virginia, married women make 87.5 percent of a man's earnings while unmarried women make only 74.7 percent of a man's earning–12.8 percent less than married women. It's even lower for unmarried black, Latina, and Asian women.
Unmarried women are motivated to vote for a candidate who supports a stronger economy, safer communities, and a better education system.
In 2017, voters in Virginia have a choice: We can succumb to hate and fearmongering that is jarringly reminiscent of the 2016 presidential race, or we can vote for safer communities and a stronger, more inclusive economy that lifts people up.
On Election night, I urge you to watch how unmarried women vote. If recent history is any indicator, unmarried women will be critical in deciding which of these two directions Virginia's future will head.
REAL LIFE. REAL NEWS. REAL VOICES.
Help us tell more of the stories that matter from voices that too often remain unheard.