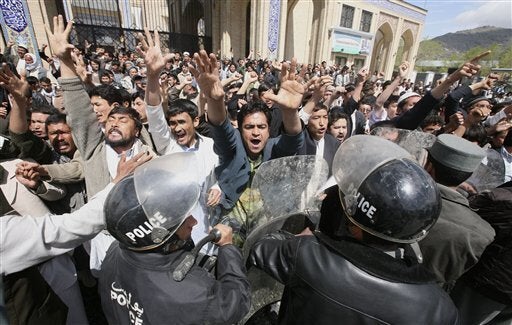 As we pay our tax bills, it seems an appropriate time to urge everyone to Rethink Afghanistan, a war that currently costs over $2 billion a month but hasn't made us any safer. Everyone has a friend or relative who just lost a job. Do we really want to spend over $1 trillion on another war? Everyone knows someone who has lost their home. Do we really want spend our tax dollars on a war that could last a decade or more? The Obama administration has taken some smart steps to counter this economic crisis with its budget request. Do we really want to see that effort wasted by expanding military demands?
Watch Pulitzer Prize-winning authors and journalists, military and foreign policy experts, leading economists, and many more explain just how much the war in Afghanistan will cost us over how many years.
We must urge Congress to raise key questions about this war at once. As FireDogLake blogger Siun recently wrote, "Once again we are planning a surge with no exit plan and a continued lack of concern for the most basic protection of the civilians in the land we claim to liberate."
[WATCH:]
Popular in the Community