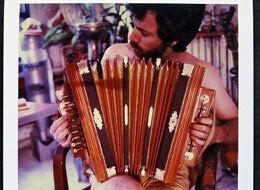 My fascination with Marseille-based band, Watcha Clan, began in April 2008, when a free pair of tickets from a local friend found me standing in the Parisian basement club, La Maroquinerie. Transglobal Underground offered a solid set of dub heavy, guitar ripping digitalism, yet they were truly openers for this four-piece force known for fusing Balkan, Spanish, Jewish and Moroccan music into an electronic-driven frenzy. Given that most sounds were triggered by the equally frenetic Suprem Clem, who stood stoically behind a wall of keyboards and MIDI devices, every live element of Watcha Clan's performance was crucial to drawing out the organic textures of this predominantly beat-driven show. No musician on stage failed to do just that.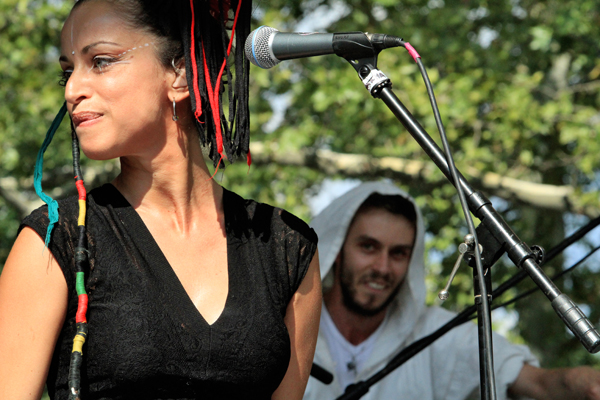 Watching them perform at Central Park's Summerstage on a late July day, thick with the humidity wall locals know and abhor and yet somehow crave from this greenhouse gas-trapping metropolis, the evolution that this band has gone through from its breakthrough Diaspora Hi-Fi to the recent Radio Babel is incredible. Previous encounters with the band at East Village club Drom during the Gypsy Festival and Webster Hall for a particularly memorable session of GlobalFEST has dramatically improved my Balkan-Gypsy vernacular. It is a language this band speaks flawlessly, enabling them to communicate with a wide range of indigenous Mediterraneans, not to mention the tourists and expats that visit these regions.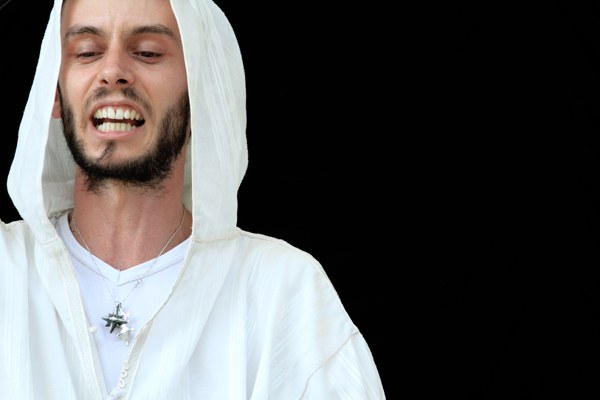 Comprised of vocalist Sista K, bassist/guitarist Matt Labesse, guitarist/gumbri player Nassim and Clem doing everything else, Watcha Clan is the antidote to homogeneity. Aware that they're collectively creating a sound much larger than a quartet can normally handle, each fills in the quiet spaces with subtle yet important noises, whether it's K cracking krakebs while shamanically twirling or Clem tapping a frame drum, as on the group's quietest number, "We Are One."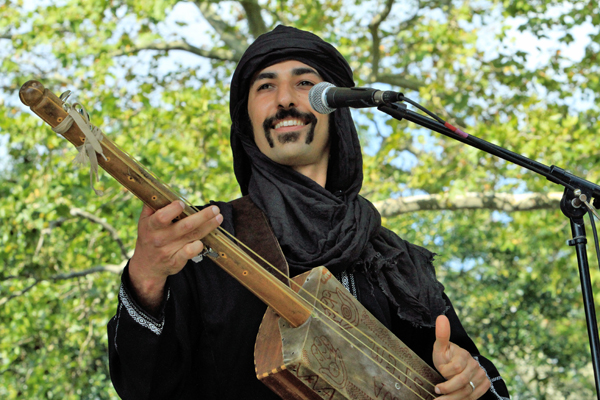 Attacking pent-up aggression expressed by border patrolling citizens, Watcha Clan was founded on the notion of breaking down boundaries. In the band's most inspired video to date, "We Are One" sends a harrowing message to border state regulators and their whip-wielding constituents by showing a side not often expressed in popular media: that of migrant workers and those struggling to simply survive. It is an important lesson filed under the "not everyone lives exactly like you do" folder, one that more and more Americans are facing in these fiscally-challenged times.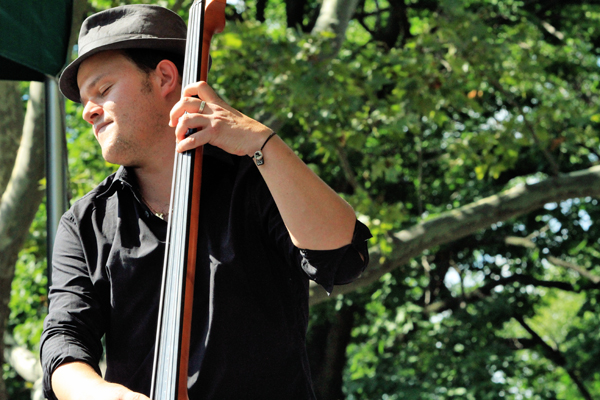 Radio Babel is the band's finest and most diverse recording to date. In age comes patience; while there's plenty to dance to, as on the Gnawa grooving "Hasnaduro," the band has figured out how to sound as full as possible with slightly slower tempos and spacious soundscapes for Sista K's and Nassim's vocals to glide over. What they're saying and how they're saying it, on record and in performance, gets better by the month. I'm sure by performance #5 I'll return to express my appreciation of what this outstanding band conjures next. Whatever that is, we can count on themes of unity and understanding being prevalent, and we can be certain that we'll dance along.
Support HuffPost
The Stakes Have Never Been Higher
Related
Popular in the Community