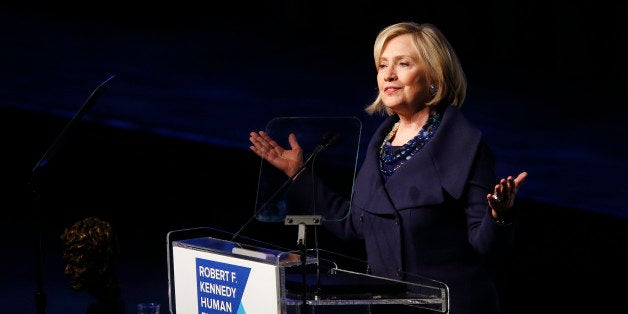 Liberal watchdog Media Matters has sent a letter asking New York Times public editor Margaret Sullivan for a "prominent correction as soon as possible" on a story about Hillary Clinton's use of personal email during her tenure as Secretary of State.
After the article was published, several journalists and outlets, including Media Matters, argued that the relevant Federal Records Law provisions outlining how private email should be handled were only finalized in 2014 — well after Clinton left office.
Media Matters Chairman David Brock* writes:
While the Times did report that former Secretary of State Colin Powell also used a private email account, rather than a government-sponsored email address, you reported that he did so "before the current regulations went into effect."

This ambiguous reporting left your readers in the dark as to how the current regulations differ and, critically, when they went into effect. Readers are left ignorant of the fact that it was 18 months after Clinton left the state Department that the Federal Records Act was amended to account for the retention of private emails used for government service.
*CORRECTION: An earlier version of this story identified Media Matters President Bradley Beychok as the author of the letter.
Related
Popular in the Community