Watches.com is one of the most wanted domains on the Internet. Online watch seller Watchismo acquires and merges into the new domain Watches.com. The largest independent online watch retailer has added a further string to its bow by taking itself to new heights through targeting more of the 100 million Americans shopping online every year.
In the future, there's only going to be good things for this company.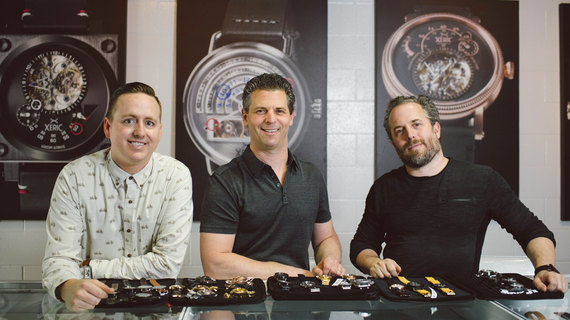 Online Watch Giant Watchismo Acquires Watches.com
Watchismo is one of the biggest names in watch selling. Founded in 1998, it's an organization that has grown alongside the rise of the Internet. It currently sells one of the most diverse ranges of watches available. Many agree that it has been a major contributor to the overall success of the online watch market.

Despite the acquisition of this prestigious domain, the company intends on staying close to its original mission of doing its best by its customer. The company does want to expand to a larger online audience, though. It's going to unveil its brand to a generation of customers who have never considered purchasing a watch online before.

A Shift in the Industry
Andrew and Mitch Greenblatt, two brothers, founded this company in the beginning and they still run it today. What makes this company stand out from other retailers is that it caters to both lovers of watches and those with only a passing interest in stylish timepieces. There's something for everyone.
Watchismo recognizes that there has been a shift in the industry. For a start, the utilitarian approach to watchmaking has been completely done away with. Today, watch buyers expect to see aesthetics that make them stand out in a crowd for all the right reasons.
Through a combination of specialty watches and the big names everyone knows and loves, the online store wants to make each timepiece unique, while allowing people to buy not rent luxury watches.
Mitch Greenblatt said, "We believe that the modern watch represents more than just a functional mechanism to tell time. The watch is a unique form of art, design, and personal expression."
What Does this Mean for Customers?
Existing customers will get the same experience they are used to. The only thing that has changed for them is they will visit a new domain when they visit this store. But new customers will be able to choose from watch brands as diverse as Diesel, Shinola, and Nixon. And they will be treated to the company's own watches, which are marketed under the XERIC brand.
It's an exciting time for the company because it recently managed to raise $2 million via Kickstarter to begin its own watch brand. Who better to create a watch than the firm selling to customers every single day?
Mitch said of the experience, "We value Kickstarter as a way to reach those unique individuals who share our dream of making highly unusual mechanical watches affordable. We feel a kinship with Kickstarter culture and the visionary people who support alternative concepts like the SOLOSCOPE."
As already touched upon, the XERIC brand is on the way and customers will soon be able to see what Watchismo have to offer by themselves. With many brands concentrating on creating luxury watches for the richer parts of society, this brand is one of the first to create high-end watches for the rest of the market. Now you'll be able to find affordable watches to go with the perfect business suit, or just a casual day on the golf course.
They want to make these watches more accessible to enthusiasts. The new domain Watches.com will be the place to find all these watches, including the new XERIC brand.
Some customers may be asking why they want to make this change now, though?
It's a natural move forward because the brand has already managed to create millions of dollars in revenue over the years. Now it wants to do something different. It wants to move into another part of the watch industry, while maintaining the retail part of its business.
Andrew Greenblatt said, "In an age when growing numbers of people tend to look dangerously alike, a watch's capacity to suspend, even for a moment, our habitual ways of presenting ourselves may very well prove to be one of its greatest benefits."
Conclusion - The Future is Now
Watchismo is making some huge steps forward that will change its business forever. The world is changing fast and it intends to move with it. XERIC intends on being one of the most unique brands to have ever been created within the industry.
On top of that, the acquisition of this new domain is expected to bring in an unprecedented number of customers. The future is now.
Calling all HuffPost superfans!
Sign up for membership to become a founding member and help shape HuffPost's next chapter