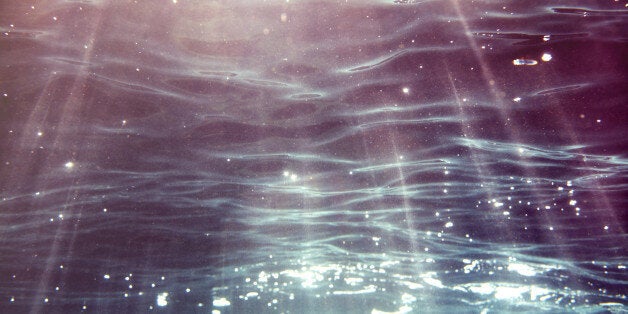 It has been a dynamic past year in international policy-making in the area of water. There has been a heightened prominence of water on the global agenda and bodies such as the Organization of Economic Co-Operation and Development (OECD) have gone to considerable lengths to demonstrate how sound policies regarding endowments of freshwater and their management can have a profound effect on economic growth and the sustainability of such growth. Timely, then, that this year's World Water Day (22 March) shall aim to promote the relationship between water, economic growth and jobs.
Water has the power to be an economic catalyst across a vast array of global sectors ranging from food and health to energy and transport but this growth accelerator can only be leveraged if our water security and resilience is strong. The OECD estimates that by 2050 more than 240 million people will be without access to clean water if its security is not ensured. A recent report concluded that "water insecurity acts as a drag on global economic growth" with worldwide economic losses due to poor access to water and sanitation estimated to be in the region $260 billion. Water also played a prominent part in the recent COP21 summit in Paris, where government and independent stakeholders alike pledged policy initiatives such as the Paris Pact on Water and Climate Change Adaptation and the Business Alliance for Water and Climate Change, which sought to collaboratively draw upon all stakeholders for the reinforcement of water security. The UN'S Sustainable Development Goals (SDG) adopted last year echoes this. The sixth development goal, dedicated to water and sanitation, also aims to tighten policies with the aim of providing by 2030: universal access to clean water, a substantial increase in water-efficiency and expanded international co-operation of water management policies. Get this right and economic growth shall follow.
Whilst events such as COP21 have encouraged dialogue amongst stakeholders in the water sector, it is imperative that future policy involving water and sustainable growth are grounded upon empirical data and information that should be shared collectively and used collaboratively. This appears to be one of President Obama's objectives in hosting tomorrow's (22 March) water summit at the White House. Aged infrastructure and outdated technology hinders the flow of water data around the world. This stunted flow of information not only means that constructive economic opportunities are missed, but also the destructive potential of poor management policies can have catastrophic effects.
In a recent report about the Kariba Dam in southern Africa it was found that the structure of the dam, the world's largest man-made reservoir, was compromised and that "if nothing is done, the dam will collapse within three years". The Kariba dam, a project straddling the borders of Zambia and Zimbabwe, was initially conceived to supply the burgeoning power needs of southern Africa with the site accounting for 40% of the region's hydroelectric capacity. The dam also serves as a supply hub for the 'Copperbelt'; a copper mining frontier occupying both Zambia and the Democratic Republic of Congo. The report highlights how local management had identified the structural problems of the dam, yet had waited 10 years to take action, startlingly contracting an architect who had overseen previous well documented failures in the sector.
Contrast the poor management practices and lack of transparency of the Kariba dam with the success story of the Rhine River basin, that touches Germany and Switzerland among others. Key is the emphasis on sound management and the collaborative use of information and data becomes ever more apparent. In this region, economic growth exploded due to strong agricultural and industrial development. However, the environmental risks of such growth spurred international co-operation resulting in innovative policies and approaches to flood management benefitting all the economies involved. Whilst the diversity of situations around the world means that there is no "one-size-fits-all" solution for creating sustainable growth through successful water management around the world, technology is able to traverse and break down these barriers as it allows for solutions to evolve over time and scale according to requirements.
What is most telling about this dichotomy between potential failure and catastrophe and sustainable success story is that poorly implemented policies and the use of inadequate scientific data all too often occur in regions that can ill-afford to forgo opportunities for sustainable development. The potential repercussions of a catastrophe such as the collapse of the Kariba dam, outside of the horrendous humanitarian implications, would leave much of sub-Saharan Africa without an entity that is "central to energy security" and an energy shortfall that equates to the loss of 40% of the region's capacity. With the centrality of water across numerous sectors, the region would experience a drastic drop in food production and manufacturing capacity leaving economies with perennially stretched finances facing an explosion of poverty.
Good governance is only part of the equation for successful policy-making. So, too, is robust science and data. In truth, water is a resource poorly understood. Only with good science can governing bodies and stakeholders take the necessary measures and enact policy changes that nullify the destructive aspect of water whilst unleashing the constructive elements that water security enables and the benefits to economic growth that follow.
This post is part of a series produced by The Huffington Post in conjunction with World Water Day (WWD), which has taken place annually on March 22 since 1993. The awareness day is an opportunity to learn more about and take action on water-related issues. It has a different theme selected by U.N. Water each year; in 2016, WWD focuses on water in relation to jobs. To see all posts that are a part of the series, click here.
Calling all HuffPost superfans!
Sign up for membership to become a founding member and help shape HuffPost's next chapter