If you've noticed that your water bill has been surging in recent years, you're not imagining things.
Recent analyses have confirmed that water bills have been on the rise in many U.S. communities for a variety of reasons — water utilities' cost to repair and improve their crumbling infrastructure systems, the added strain of climate change impacts to those systems and declining customer bases in certain urban areas.
And a new study has found that those extra costs, when they are passed along by water utilities, are increasingly leaving many Americans struggling to pay for their water service — a trend that appears likely to continue in the coming years.
According to the study, published this month in the PLOS ONE journal, more than one-third of U.S. households could struggle to pay for water within the next five years.
The study, funded by the National Science Foundation and conducted by Michigan State University researchers, came to that conclusion by comparing an estimate of an average household's water usage and a national average water bill to median household income data estimated down to the census tract level by the U.S. Census Bureau.
If that water bill figure exceeded the Environmental Protection Agency's recommendation that a household's water and wastewater spending should make up no more than 4.5 percent of a household's income, that census tract was determined to be living in water poverty. The study found that an estimated 13.8 million U.S. households — 11.9 percent of all homes — are already facing this reality.
After projecting water rate hikes between 2010 and 2015 — a surge estimated at 41 percent in a recent industry survey — five years into the future, the researchers found that monthly water bills could reach a national average of nearly $170, a rate they estimate would be unaffordable, by the EPA's definition, to nearly 41 million households.
If these numbers sound alarming, they also came as a surprise to Elizabeth Mack, a Michigan State geographer and the study's co-author.
Mack admitted that some colleagues initially thought her research question was a "ridiculous" concept after she proposed it, considering that water bills have typically been thought of as less expensive than other household utilities.
But after Mack learned that water rates in California rose as a result of the state's drought conditions, she questioned to what extent higher bills there and elsewhere could be affecting families' bottom lines.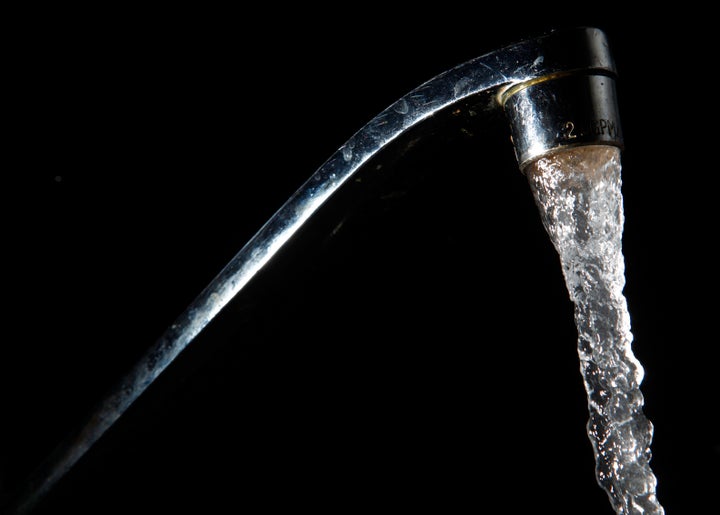 Mack's results indicate that many households, largely concentrated in the South, are at risk of just that: The states of Mississippi, Louisiana, Alabama, Kentucky and Arkansas led the nation in percentage of census tracts determined to be at "high risk" of water poverty. In addition, water poverty clusters were identified in downtown areas of urban settings including Detroit, Phoenix and Philadelphia.
Mary Grant, director of the Food and Water Watch advocacy group's Public Water for All campaign, was not surprised by the results, describing them as evidence of a "growing national crisis" of water affordability that is hitting the poorest Americans hardest.
The crisis is already underway in many parts of the country, Grant noted. In Baltimore, where Grant is based, water rates have increased 120 percent over the past 10 years, leaving an estimated one-third of the city's residents struggling to keep up. Last year, the city moved to increase its water rates an additional 31 percent over the next three years — a hike intended to finance infrastructure repairs and a water billing system fix.
"Water bills are incredibly regressive," Grant said. "They disproportionately impact poor, working families. And we will see more of this unless drastic action is taken to change the way we fund our water systems."
Taking action requires solid data to inform said action, and Ed Osann, a senior policy analyst at the Natural Resources Defense Council's water program, told The Huffington Post he believes the Michigan State study didn't provide that.
According to Osann, the researchers overestimated the number of households that might struggle with unaffordable water rates by basing all their data on a national monthly household water usage figure — 12,000 gallons per household per month, a somewhat hypothetical number that appears to come from a one-page EPA handout published in 2008 — that was inaccurate. Osann argued that number was too high because it is based on a four-person household and not in line with more reliable estimates produced by the U.S. Geological Survey.
Further, Osann noted that the study may have overgeneralized its findings by applying its national average water bill uniformly, which could have been responsible for high water poverty rates noted in areas of the country where water rates have typically been lower, such as some of the Southern states specifically highlighted in the report.
"They're saying that these folks cannot afford to pay for water, but aren't calibrating that to the rates and charges they're actually experiencing in these communities," Osann told HuffPost. "That, I think, is a little bit problematic."
Still, Osann agreed that the problem of water affordability is a major one.
"I don't dispute for a minute that the affordability of water is an issue. It's a real issue and a growing issue," Osann said. "It's an important enough issue that we need better research on the topic, and soon."
"This is something we all need to look at irrespective of what side of the political spectrum you're on.""
The stakes are high for the nation's 155,000 public water systems because federal support for their services has stagnated in recent years and state funds haven't risen to fill the gap. This forces utilities to pass along their additional costs to their customers.
"The utilities are in a very tough spot. I'm not disparaging the utilities," Mack added. "We need to find some way to take pressure off some of these providers."
While some systems have offered assistance programs to help their low-income customers pay their water bills, a recent EPA survey found that only about 28 percent of water utilities offer such programs.
Some cities are taking steps to address the problem, including Philadelphia, which approved a comprehensive income-based water affordability program that goes into effect in July. Grant noted that efforts to bring similar programs to both Detroit and Baltimore are also underway.
A solution to the problem appears unclear, particularly as recent reports have indicated that big changes lie just around the corner for the EPA. An agency memo that leaked last week suggested $513 million in cuts could be coming to the agency's state and tribal assistance grants — a category that includes programs that help support the nation's water systems.
Protection of that funding, Mack noted, should be a priority regardless of how one feels about President Donald Trump or anyone else in Washington.
"This is something we all need to look at irrespective of what side of the political spectrum you're on," Mack said.
Joseph Erbentraut covers promising innovations and challenges in the areas of food and water. In addition, Erbentraut explores the evolving ways Americans are identifying and defining themselves. Follow Erbentraut on Twitter at @robojojo. Tips? Email joseph.erbentraut@huffingtonpost.com.
Before You Go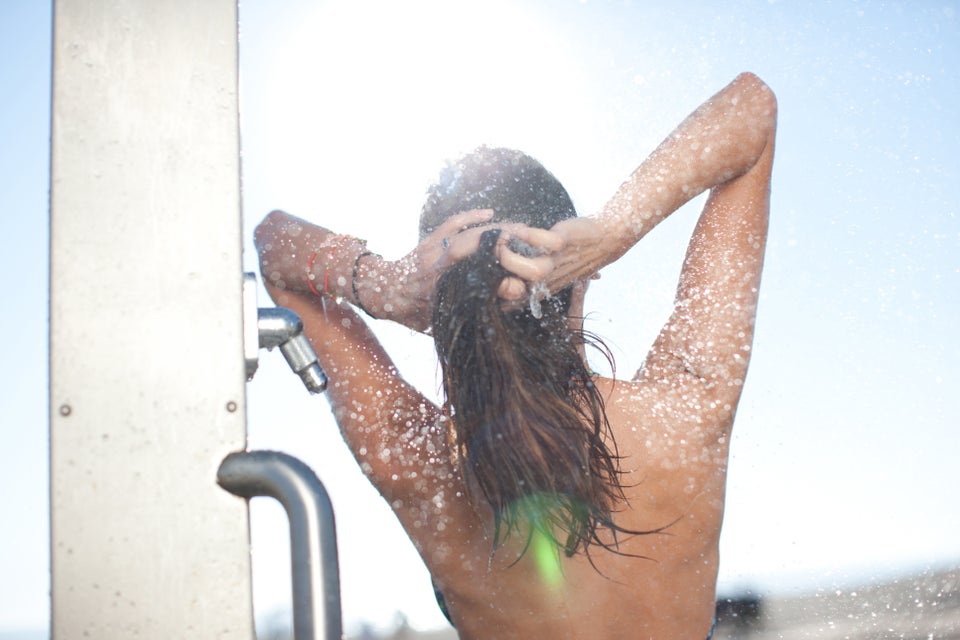 5 Ways To Save Water
Popular in the Community