This blog was co-written by Morgan Gillespy, Head of Water at CDP and Katie McCoy, Head of Forests at CDP
This week marks the annual celebration of two of the global economy's most precious, yet scarce, resources. Forests and water, which we marked this week on International Day of Forests and World Water Day, have a critical role to play in safeguarding prosperity and securing our sustainable future.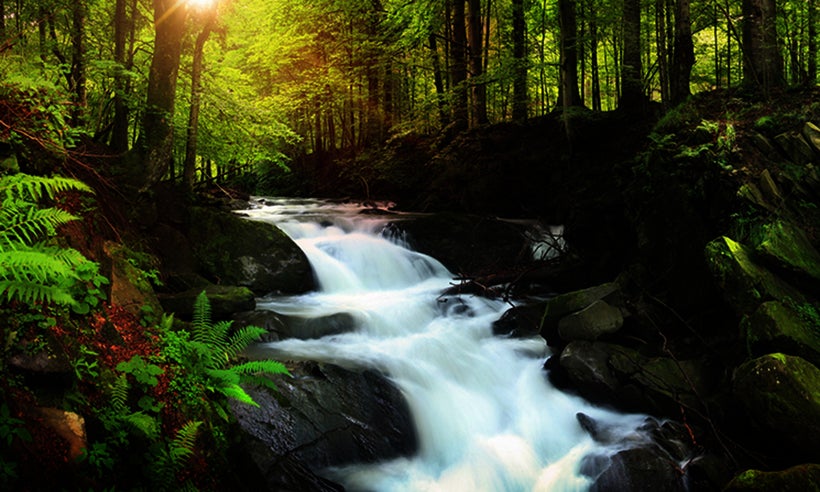 Over a billion people depend directly on forests for their basic livelihoods. And the export of the four principal commodities that are driving deforestation – soy, palm oil, timber and cattle products – is worth around $135 billion each year to the global economy. Water is no less vital: the World Bank has predicted a growth rate decline of 6% of GDP by 2050 as competition for water intensifies, with CDP data revealing that companies took a $14 billion financial hit due to water challenges in 2016 alone.
It's no surprise, therefore, that how companies are addressing their exposure to deforestation and water scarcity is coming under growing scrutiny. The number of investors and lenders working with CDP to ask companies how they are managing deforestation risk has more than doubled since 2013. Today, our forests program acts on behalf of 380 signatory investors, with $29 trillion in assets. Our water program, now in its seventh year, has 634 investor signatories, representing US$69 trillion in assets.
Risk vs. opportunity
While water scarcity and deforestation pose sizable risks to business, moving early and taking action to mitigate these risks represents a significant opportunity.
And if we look at the synergies between water and forests, it becomes clear they are critical to helping companies achieve their climate goals and fulfil their potential to be key drivers of the low-carbon transition.
Water is essential to tackling climate change, with recent CDP analysis revealing that 24% of corporate greenhouse gas reduction activities depend on a stable supply of good quality water. And up to one third of the annual carbon mitigation needed to keep temperature rises in check could be achieved by addressing deforestation and forest degradation. What's more, with around 75% of our available freshwater coming from forested watersheds and wetlands, it's clear that the linkages between these two resources cannot be overlooked when confronting the problem of climate change.
Indeed, forest management improves water supply reliability, water quality and reduces small scale flooding. Forests absorb rain, the land on which they grow refills underground aquifers, cools and cleanses water, slows storm runoff, reduces flooding, sustains watershed stability and resilience, and provides critical habitat for fish and wildlife.
Water management, in turn, is crucial to forest health to maintain forest diversity and resilience to drought and climate variability. Since 2010, more than one hundred million trees in California have died because of the drought, a rate which is unprecedented in modern history. Ensuring good stewardship of water and forests – including of commodities that drive deforestation - is vital not only for business continuity but also to protect the myriad ecosystem benefits they provide to society.
Connecting the dots
Just as fundamental linkages exist between water and forests to maintain the eco-system and drive down emissions, so must major land and water users such as companies co-manage the impact to both water and forests resources. Water insecurity, deforestation and climate change are interconnected and must be holistically managed to promote genuine sustainable systemic change.
Gathering the correct data is the first step to developing action-plans. What gets measured gets managed, and without tracking how natural resources are used, companies are limited in their ability to improve their practices.
When companies report on their environmental strategy and impacts using CDP's platform – and there are over 5,800 which do so – they can uncover connections between water and forest management and in-turn improve stewardship of these resources. Leading examples include Danone, which highlights that forests are an essential link in the food chain due to their vital role on the water cycle, land, biodiversity and climate. The company emphasizes that the priority aim of water management is to control the risks arising from deforestation. Conscious of the critical importance of preserving forests for the planet and the need for concerted action with all parties involved, Danone has committed to this cause with a dedicated policy to eliminate deforestation practices in its supply chain.
The big picture
CDP helps companies develop frameworks and implement strategies to integrate water-forest interactions into their sustainability management plans. Management of the issues is clearly of growing importance to investors. Recently Schroders, a global asset manager with £375 billion of assets under management stated that it finds CDP's water and forests data a useful value-add in its research process. CDP's water data has helped develop a deep understanding of companies' exposure to water risks and their mitigation efforts and Schroders has also worked with CDP on a white paper which highlights the deforestation risk associated with soy has been overlooked by most companies.
As companies implement long-term plans and strategies to support the Paris Agreement and the Sustainable Development Goals, opportunities exist to make business models fundamentally more sustainable and resilient. Recognition of the importance of measuring and managing water and deforestation and the interaction between these two resources is a good place to start.
REAL LIFE. REAL NEWS. REAL VOICES.
Help us tell more of the stories that matter from voices that too often remain unheard.
This post was published on the now-closed HuffPost Contributor platform. Contributors control their own work and posted freely to our site. If you need to flag this entry as abusive,
send us an email
.