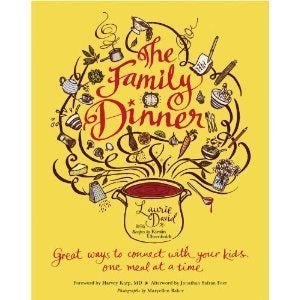 Water -- it's in us, around us, good for us..., but sometimes we take it for granted. Not this week. Levi Strauss & Co. made huge strides in the effort to make sure we keep as much of it around as possible.
The New York Times reported that the company realized an average pair of their blue jeans goes through enough water to fill 15 spa-size bathtubs. Fifteen. How does that happen? Because Levi's needs water to irrigate the cotton in jeans. Then, when we buy those jeans, it takes more water to wash them over and over again.
Now, yes, some of us may think the answer is not to wash our jeans. (They get so nice and soft after seven wearings!) But, Levi's has other ways, that start before we even see new cute jeans in stores. They've created "WaterLess" -- a program to use less water while they make jeans. It starts with teaching farmers in India, Pakistan, and other countries where jeans are made to use more sustainable techniques. For example, they can stonewash jeans with rocks instead of water. Which seems like how it should be done since it's called stonewashing, right?

Levi's is a big name doing big things to help save our planet, but there are even more ways we can help. Currently an American taking a five-minute shower uses more water than a typical person in a developing country slum uses in a whole day. Since water is something we need, not just to to wash ourselves and our clothes, but to survive and stay healthy, figuring out better ways to conserve it is an important conversation to have with your family.

Questions for discussion:

What else do we wash TOO much?
Why are people worried about running out of water in the world?
How would it affect your family if you didn't have enough water?
What are simple ways can we save water? (Note: You can't say turning off the water when you brush your teeth. Too easy!)
Would you prefer to wear clothes from a company that's doing things like Levi's?
Plus, new on Family Dinner Table Talk: Each week, we give you something to talk about at dinner time, but now, something to eat too! This week's recipe comes to us from The Naptime Chef: Homemade Pesto, Mozzarella & Tomato Pizza.
In her new cookbook, The Family Dinner, Laurie David talks about the importance of families making a ritual of sitting down to dinner together, and how family dinners offer a great opportunity for meaningful discussions about the day's news. "Dinner," she says, "is as much about digestible conversation as it is about delicious food."
We couldn't agree more. So HuffPost has joined with Laurie and every Friday afternoon, just in time for dinner, our editors highlight one of the most compelling news stories of the week -- stories that will spark a lively discussion among the whole family.
To see last week's Family Dinner Download, click here.
Subscribe to receive HuffPost Family Dinner Downloads by email every Friday afternoon.
Related