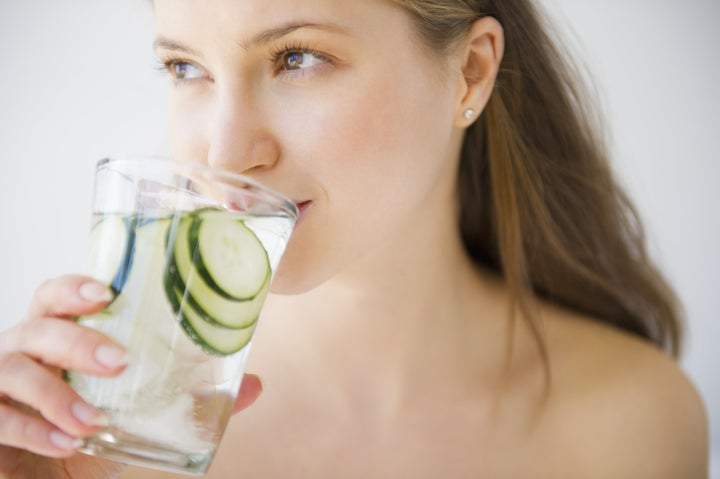 Even after the crisis in Flint, Michigan, has prompted a national conversation about the safety of our water supply, most people still don't understand how the issue applies to their own communities.
In a new HuffPost/YouGov poll of 1,000 people conducted from March 8-10, only 21 percent of respondents said they understood "very well" where the tap water in their homes comes from and how it is treated. Another 40 percent said they understood their water supply "not very well" or "not well at all."
Breaking down the responses by age, those younger than 30 reported the lowest level of knowledge about their water supply. Nearly half (49 percent) of respondents under 30 said they did not understand where their water came from -- and 22 percent admitted they did not understand their water supply "at all," compared to just 6 percent of respondents ages 65 and over.
Overall, survey respondents were split over whether a Flint-like crisis could happen to them. Forty-eight percent of respondents across all age groups were either "somewhat" or "very" concerned that a similar water safety crisis could happen in their own communities, while 47 percent were either "not very" or "not at all" concerned.
But when the responses were broken down by age, the youngest and oldest respondents were less likely to say they were worried about a Flint-like crisis happening close to home.
Only 10 percent of respondents under age 30 said they were "very" concerned about a similar crisis happening in their communities, while 50 percent were "not very" or "not at all" concerned. The only age group that expressed a lower level of concern were respondents over age 65: Only 9 percent of them were "very" concerned," and 61 percent were "not very" or "not at all" concerned.
But overall, respondents did express less confidence that their tap water would remain safe to drink 20 years from now. While 71 percent of respondents said they were at least "somewhat" confident their water was currently safe to drink, only 46 percent believed it would be safe in 20 years. Similarly, while only 25 percent of respondents said they were "not very" or "not at all" confident that their tap water was currently safe to drink, the amount of skeptics rose to 37 percent when respondents were asked about their water 20 years from now.
Responses to the poll also varied based on race. Black respondents were the least likely to report that they knew the source of their tap water. Twenty-eight percent of black respondents also said they were very concerned about a situation like Flint happening in their community, compared to just 14 percent of white respondents.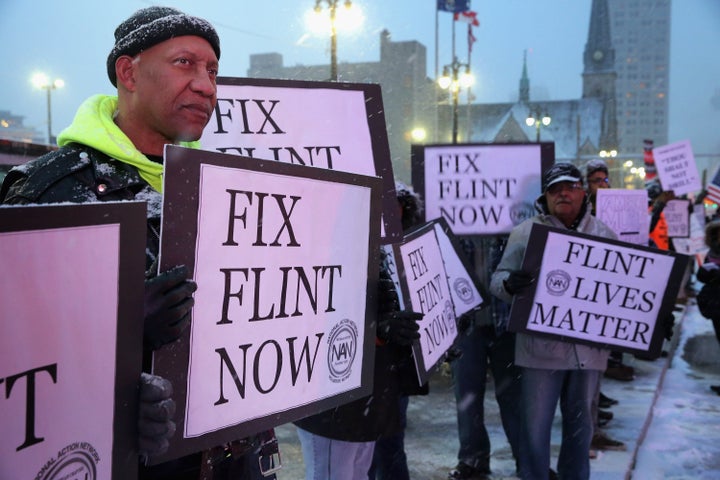 The HuffPost/YouGov poll consisted of 1,000 completed interviews conducted March 8-10 among U.S. adults, using a sample selected from YouGov's opt-in online panel to match the demographics and other characteristics of the adult U.S. population.
The Huffington Post has teamed up with YouGov to conduct daily opinion polls. You can learn more about this project and take part in YouGov's nationally representative opinion polling. Data from all HuffPost/YouGov polls can be found here. More details on the polls' methodology are available here.
Most surveys report a margin of error that represents some, but not all, potential survey errors. YouGov's reports include a model-based margin of error, which rests on a specific set of statistical assumptions about the selected sample, rather than the standard methodology for random probability sampling. If these assumptions are wrong, the model-based margin of error may also be inaccurate. Click here for a more detailed explanation of the model-based margin of error.
Joseph Erbentraut covers promising innovations and challenges in the areas of food and water. In addition, Erbentraut explores the evolving ways Americans are identifying and defining themselves. Follow Erbentraut on Twitter at @robojojo. Tips? Email joseph.erbentraut@huffingtonpost.com.
Popular in the Community