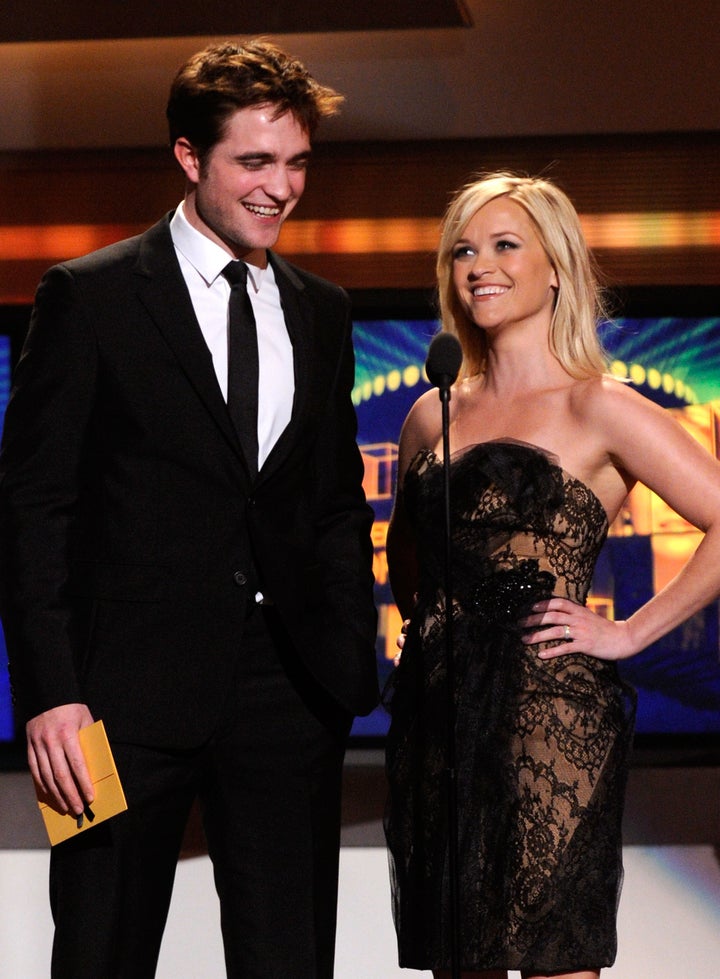 Robert Pattinson, it seems, has two love interests in "Water for Elephants."
The leading man is, of course, transfixed by co-star Reese Witherspoon in their upcoming Great Depression circus drama, but there was true love brewing on the set with someone else: Tai, the elephant. Pattinson admitted at WonderCon that he truly fell for his extra large co-star. Unfortunately, he thinks she was involved for another reason.
"I think I had a relationship with the elephant, [but] it was kind of based purely on candy," he told the audience at WonderCon. "I strategically placed mints, like, [I] suck[ed] on a peppermint for a bit and then stick it onto [my] body, like into my armpits...and [I didn't] tell anyone. So every single time the elephant would be constantly sniffing me, and I'd be like, 'I don't know, she just really likes me, it's crazy!' But yeah, I think she was just sniffing around for a treat."
His real on-screen love interest, Witherspoon, had her own, non-elephant challenges. One of them was getting used to her wardrobe.
"I've sort of made a conscious effort all my career to not end up in a bathing suit in a movie. And here I was in this movie wearing a leotard the majority of it, it was horrifying!" she said. "But it was inspiring to have Jacqueline West designing them, and they're beautiful, you know? It was a different time, when women loved their curves and enjoyed being voluptuous and all that sort of thing."
The two, out in full force to promote the film, also appeared Monday night on Access Hollywood, which you can watch below.
Calling all HuffPost superfans!
Sign up for membership to become a founding member and help shape HuffPost's next chapter