New project helps to fill aquifers and keep the San Pedro healthy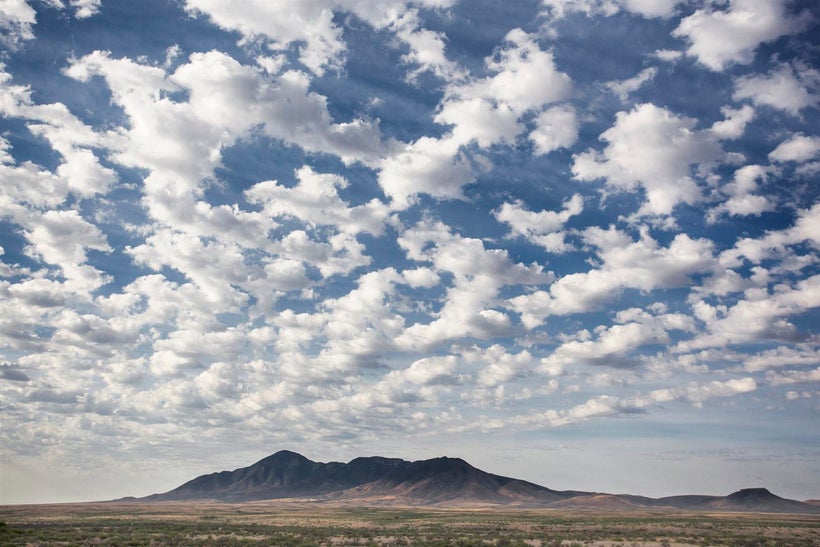 As monsoon clouds build and temperature records fall across the desert southwest, the recent completion of the Horseshoe Draw project is the latest example of the ongoing effort of local government and non-profits to encourage a cleaner river and greater water replenishment along the upper San Pedro River.
The last free flowing river in the American southwest, the San Pedro flows north from Sonora, Mexico for a little over 140 miles until its confluence with the Gila River southeast of Phoenix. The river's watershed spans over 4,700 square miles across several counties, making it an important source of water in Southeast Arizona.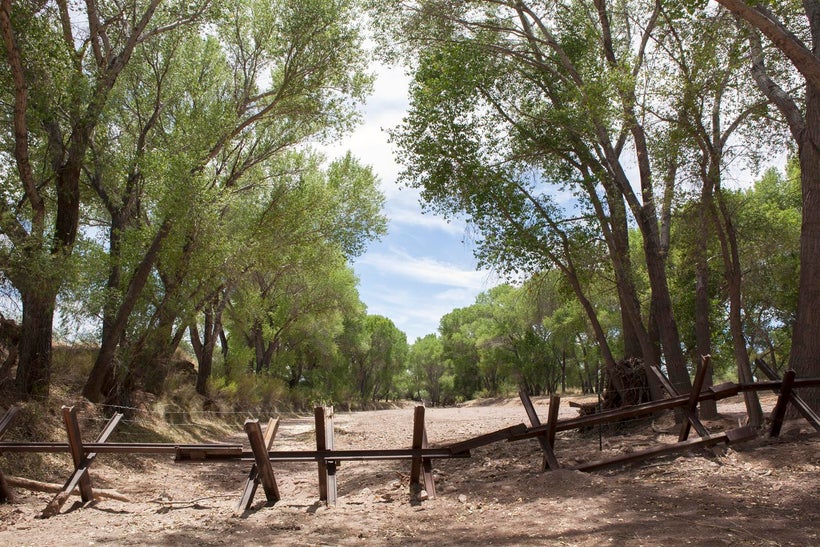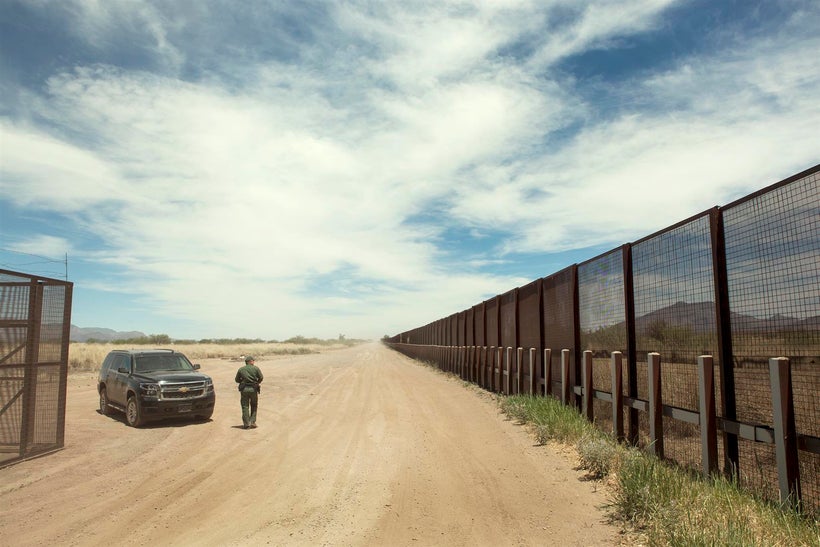 Cochise County's Ladd Family Ranch stretches along the Mexican border for ten and a half miles, south of Bisbee, in the drainage path of the San Jose Mountains in Sonora. Horseshoe Draw, a seasonal creek that crosses the ranch on its way to the San Pedro, receives massive quantities of runoff during every monsoon season. As the water rushed through the wash, it carried tons of eroded topsoil straight to the river, along with E. coli bacteria.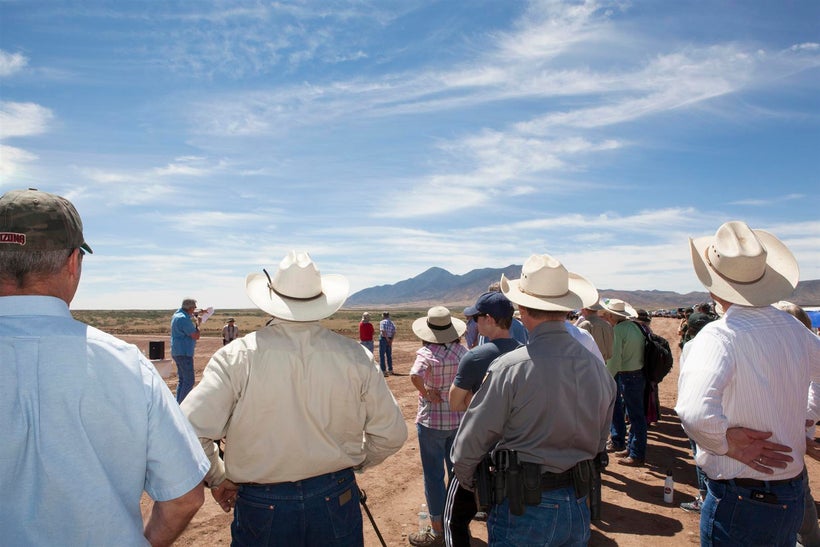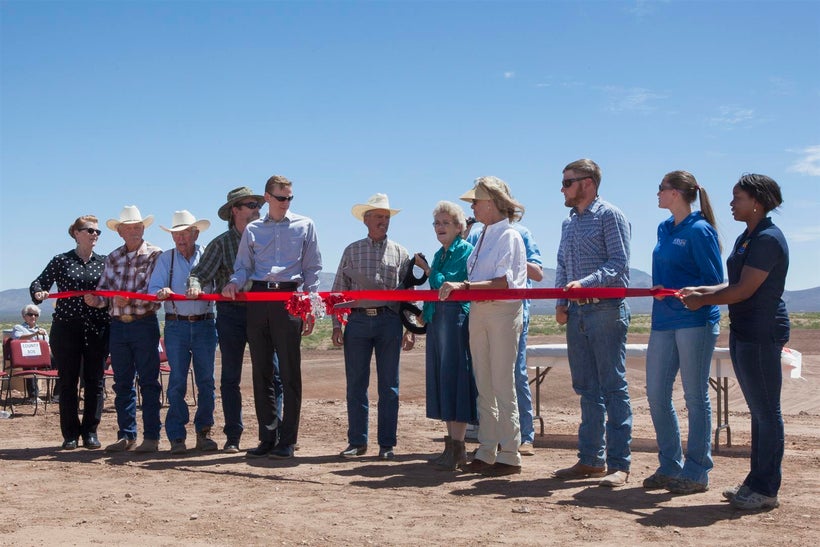 The Horseshoe Draw project transforms the steeply eroded and erratic wash into a shallow nine acre basin with gently sloping banks within the projects overall footprint of 38 acres. When water pools in the basin, exposure to sunlight kills the E. coli that results from natural causes as well as cattle ranching on both sides of the border. Pooling the water slows its flow and allows it to seep into the ground, replenishing the aquifer and safeguarding the long-term health of the San Pedro River.
The Ladd family spent years working to slow erosion along Horseshoe Draw, and appreciated the wider environmental benefits of the recharge project, so they donated the land on which it sits. After years of planning, the project was completed in just 83 days. Workers removed 263,000 cubic yards of dirt at a cost of 1.3 million dollars.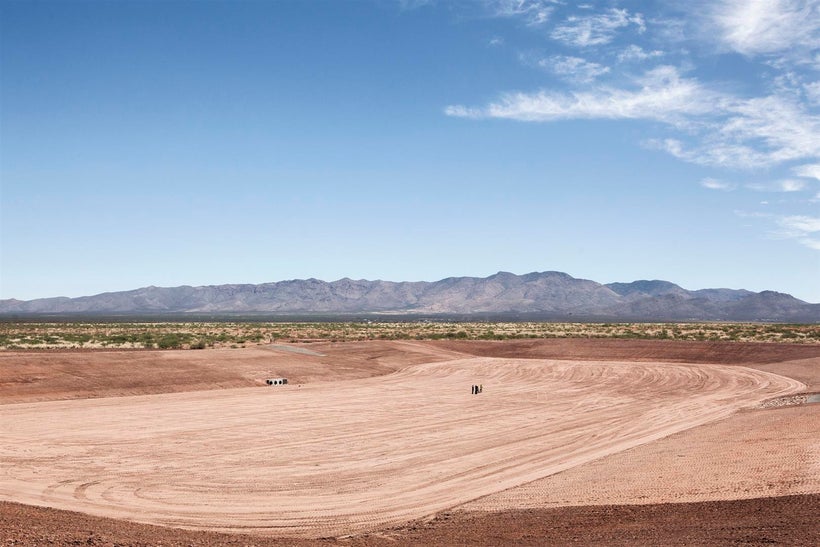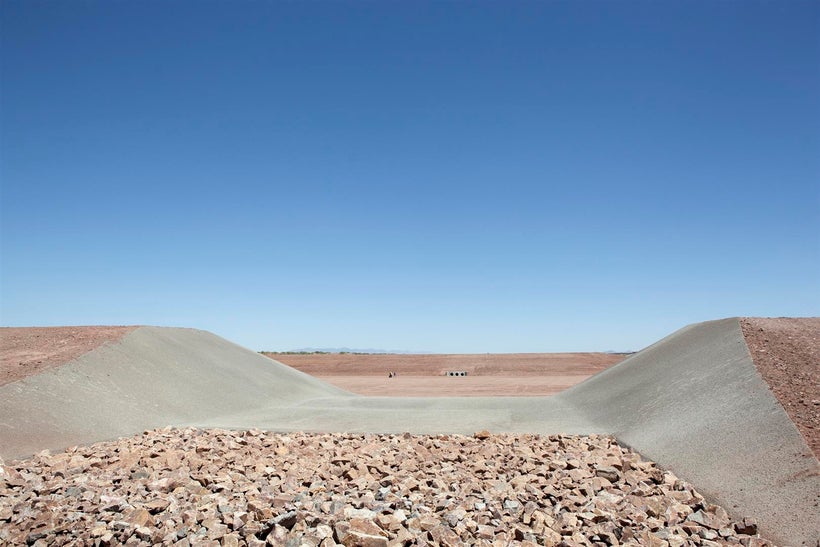 Horseshoe Draw is the third of six planned aquifer replenishment projects in predominantly rural Cochise County. The Cochise Conservation and Recharge Network is funded by the Nature Conservancy, with support from local partners. The first project, Sierra Vista's Environmental Operations Park, opened in 2002 and increased groundwater levels for miles around, clearly demonstrating the importance of these projects.
"This is a whole new way to manage our water in a way that meets the needs of the people and nature. This is a template for the west" -Pat Call, Cochise County Supervisor.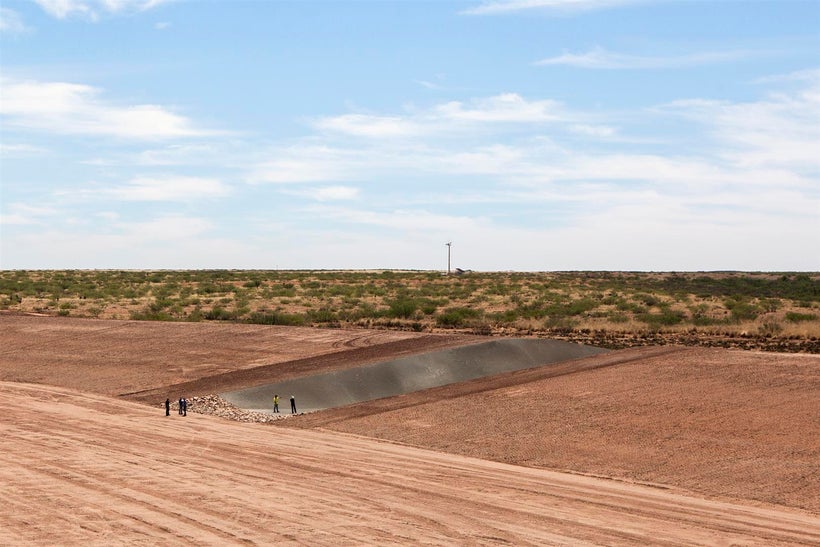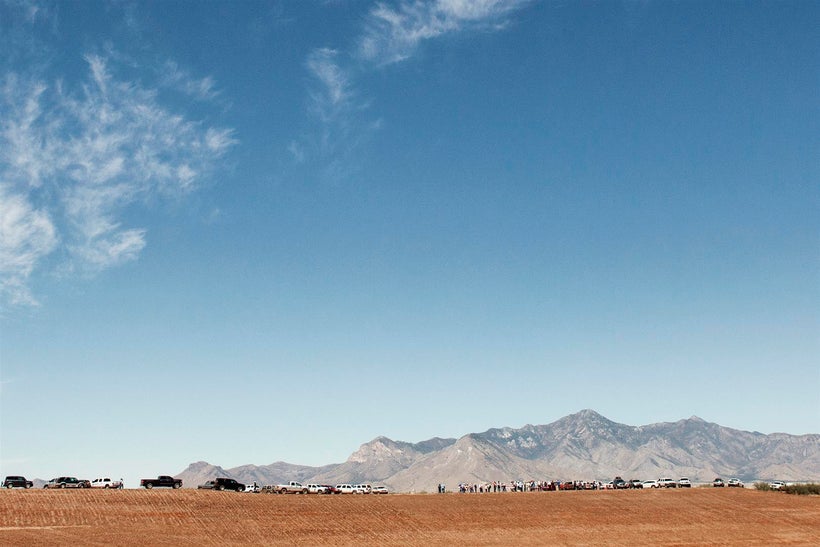 For more information on the project:
REAL LIFE. REAL NEWS. REAL VOICES.
Help us tell more of the stories that matter from voices that too often remain unheard.
This post was published on the now-closed HuffPost Contributor platform. Contributors control their own work and posted freely to our site. If you need to flag this entry as abusive,
send us an email
.