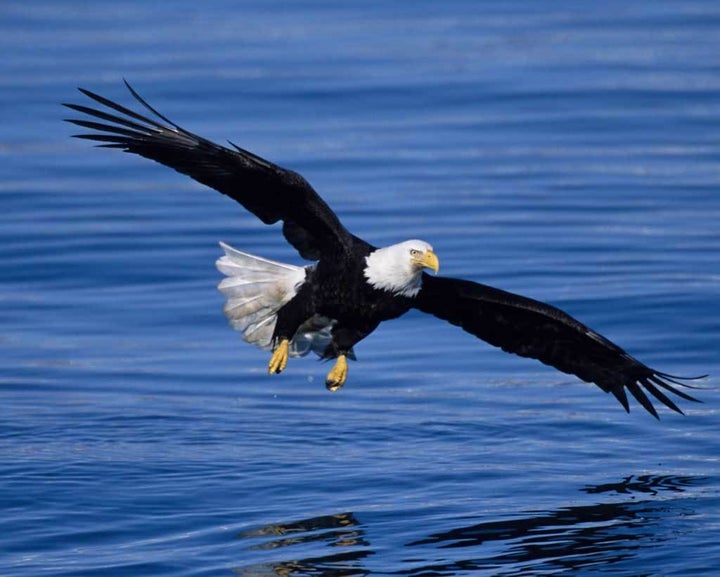 Whose voice I hear in the winds,
And whose breath gives life to all the world,
hear me, I am small and weak,
I need your strength and wisdom.
Let me walk in beauty and make my eyes ever behold
the red and purple sunset.
Make my hands respect the things you have
made and my ears sharp to hear your voice.
Make me wise so that I may understand the things
you have taught my people.
Let me learn the lessons you have
hidden in every leaf and rock.
I seek strength, not to be greater than my brother,
but to fight my greatest enemy – myself.
Make me always ready to come to you
with clean hands and straight eyes.
So when life fades, as the fading sunset,
my Spirit may come to you without shame.
"I personally won't stop bringing awareness to this struggle and the struggle of our indigenous rights."
Robert: I'm speaking with four students from Standing Rock High School in Fort Yates, North Dakota about the Dakota Access Pipeline (DAPL). DAPL is the proposed 1,172-mile underground oil pipeline extending from the Bakken oil fields of North Dakota to an oil tank farm in Illinois. Standing Rock was the site of victorious protests last fall to stop the pipeline from crossing beneath the Missouri River only to be followed by approval of the pipeline by the Trump administration.
The young voices here are Aliya Eagle Martinez, Chaská Moore, Jalyssa McLaughlin and Wanbli Waunsila Win Eagle (which means, Compassionate Eagle Woman).
Where does the struggle to stop DAPL stand now?
Jalyssa McLaughlin: The pipeline is in the ground and they have oil flowing through it.
Aliya Eagle Martinez: Even though Trump approved the pipeline, that doesn't mean we'll stop fighting to protect Ina Makha (Mother Earth). I personally won't stop bringing awareness to this struggle and the struggle of our indigenous rights.
Robert: How far is your school from the Missouri River? Tell me a little about what the river and the land around the river means to you and your family?
Aliya Eagle Martinez: Fort Yates is on an island on the Mnisose (Missouri River). The river is where me and my family fish from, and occasionally take a dip in when it's way too hot out. We also water our horses there when we take them on rides.
Wanbli Waunsila Win Eagle: The Missouri River is about three miles from the Standing Rock High School. My family and I always think of water as sacred because we are carried in water for our first nine months. That's why it's considered one of the first medicines for our people. 17 million people depend on the Missouri River, as well as the plants and animals around it. The land is sacred to us because we still pick our traditional food and we still have sacred sites. We call Earth Unci Maka (Grandmother Earth); she nurtures and nourishes us. As Lakota/Dakota we are still connected to the water and the land.
Jalyssa Mclaughlin: It just means so much to my family and community because, as Lakota, it's medicine. The running water is like the blood running through Mother Earth.
Robert: Do you know of any land or water treaties that can be applied in this effort to stop DAPL?
Jalyssa McLaughlin: The Fort Laramie Treaty of 1868; it shows where our land was and established land boundaries. DAPL is located there, in those boundaries.
Aliya Eagle Martinez: We're a doormat for the government; if that pipeline spills, nobody would immediately clean it up.
Robert: We're told the pipeline will provide more American jobs and help us become energy independent. What's the downside of having the pipeline?
Wanbli Waunsila Win Eagle: Although the pipeline will employ a few people, when it leaks it will affect the lives of 17 million people, especially Standing Rock, as we will only have three days of drinking water. Nowadays, with technology and science, America should be leading the world with something other than oil dependency. Once there is no water, you will realize the pipeline was a bad idea.
Jalyssa McLaughlin: If the pipeline breaks and contaminates our water supply, it won't just affect us humans; it will affect the crops, plants, and animals that are around the river.
Chaská Moore: We cannot survive on only money. Money from this pipeline will destroy our home (Earth).
Robert: How relevant is oil to your future versus other forms of energy?
Jalyssa McLaughlin: It's not relevant because we have more forms of other energies that won't hurt or affect the environment around us.
Chaská Moore: If we want the future of self-driving cars and self-tying shoes, we do not need oil to get there. Wind energy is now powering Scotland.
Robert: Why should people, especially young people, who live in different parts of the country or the world, care about what happens at Standing Rock?
Jalyssa McLaughlin: People around the world should care because this pipeline could break or leak at any time. Then it would go into our water supply and we would have to use bottled water.
Chaská Moore: Young people should care Standing Rock because we are the next caretakers of our home.
Robert: Tell me about your recent trip to South Carolina visiting Clemson University and Furman University.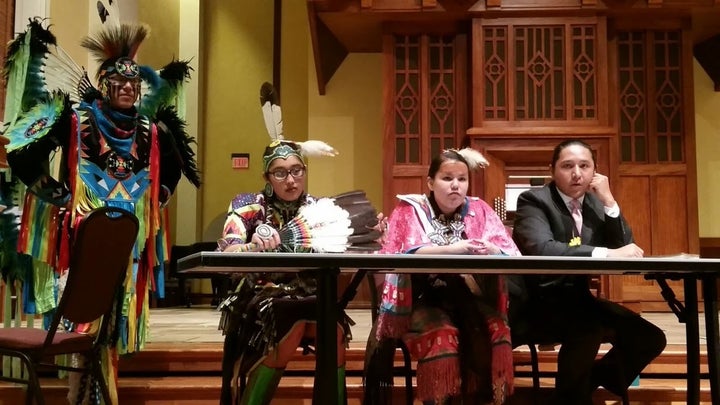 Jalyssa McLaughlin: We spoke to college students about the pipeline and how it affected some of us around the community.
Chaská Moore: We had the time of our lives and we informed others about what has really happened at Standing Rock.
Robert: Briefly, what will you be doing in ten years?
Jalyssa McLaughlin: I hope that I could be either modeling, or a social worker.
Chaská Moore: I'll be a band director for a university.
Robert: Since this interview, the Dakota Access Pipeline has leaked... I would like to follow the progress of all of you and learn more how we can help protect Unci Maka. Tokhi waniphika ni.
Related
Popular in the Community