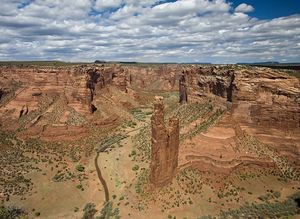 To say water is life sounds cliche somehow, but water is one of those things that you miss real quick when you don't have it. With a planet and a human body that is 70 percent water, it becomes more apparent how vital this transparent liquid we depend on really is. Yet most people, especially in America, have no respect for this life-sustaining natural resource.
Nowhere else in the United States of America, is the importance of water more apparent than on the Navajo Reservation in the southwest deserts of Arizona and New Mexico. The earth is thirsty in this desolate place, the land choked by dust, yet the Navajo Indians eek out an existence on these dry ancestral lands that have been sacred to the Navajo people for countless generations. The lack of water is a daily issue for the Indian Nations of the Southwest.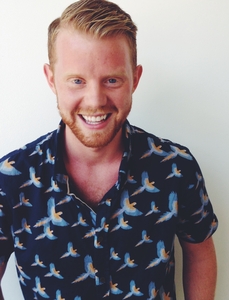 George McGraw is a man with a clear vision. His vision, DIGDEEP, is a brilliant, transparent project that brings clean water to the Navajo reservation. I was compelled to get involved in this worthy and effective program.
DIGDEEP is a human rights organization, and their projects treat people as equals, where they are not categorized as donors or recipients, the haves or the have not's. Every American is equal, and has the right to clean water. DIGDEEP does not simply arrive with a solution, but works closely with the communities, collectively solving their water needs. The Navajo Water Access Project works with the Navajo Indian community of Smith Lake, New Mexico, to create a long term, clean, sustainable and an easily accessible water supply. This December, DIGDEEP has partnered up with St. Bonaventure Indian Mission, to bring reliable, clean water to 250 homes in Smith Lake. This ingenious system will escalate the quality of life of the Navajo people, and restore the basic human right to water.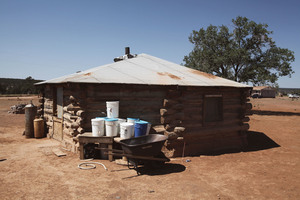 Water poverty is not just a Native issue, it's an American issue where "the threat to one is a threat to all," says McGraw. Thousands of Navajo use less than 10 gallons of water per day. The lack of water acutely impedes the development of a community, and contributes to overall poverty. At Smith Lake, conditions have remained the same as 75 years ago, with no running water, and a severely limited supply being trucked in from 70 miles away. This meager supply may only last halfway through the month, forcing families to source alternative, less sanitary supplies of water from open ponds or livestock troughs to subsidize the deficit. Water is stored in containers outside their hogans, which are prone to contamination. In the winter months these containers have to be relocated inside to prevent the water from freezing.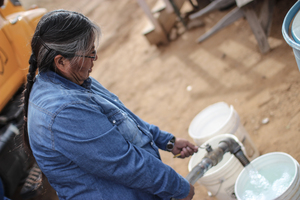 DIGDEEP is a non-profit organization, and relies on public funding and donations for their projects. The Navajo Water Access Project has clear goals, with totally transparent funding. 100 percent of public donations will go straight to the project. Once the project has been completed, donors are able to track their donations to see how the money was spent. Transparency and clarity is the key to running this successful non-profit organization, which focuses on human rights, and restores dignity to impoverished people in the form of access to a reliable, clean source of water.
Americans waste more water per person than any other people of any nation on Earth. Water wars can be a reality if we don't act now. We can stand together to combat water poverty by saving this precious resource. Each of us has a responsibility to do all that we can to preserve water, and respect this limited commodity. Every drop counts. Don't waste it -- for life on Earth depends on water.
Photos and video captions (respectively):
-Spider Rock in the Canyon De Chelly, Arizona, within the boundaries of the Navajo Nation.
-George McGraw, Founder and Executive Director of the DIGDEEP organization, photo courtesy of DIGDEEP.
-A family's entire water supply is stored in containers outside their traditional Hogan, photo courtesy of DIGDEEP.
-Every available container is filled with water when the truck arrives, photo courtesy of DIGDEEP.
-250 American homes in Smith Lake, New Mexico, will be receiving water for the very first time through the Navajo Water Access Project.
Related
Popular in the Community