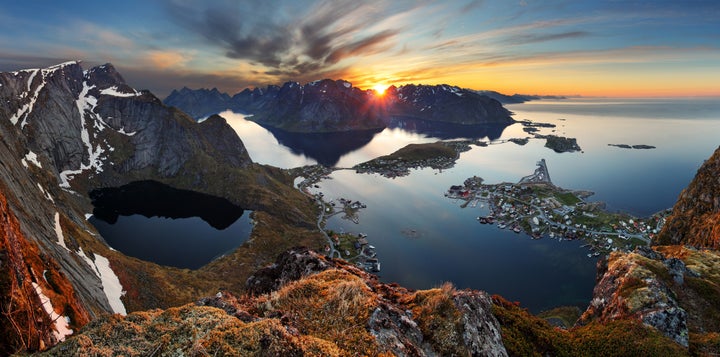 Last Wednesday, we took a moment to pause and consider the challenges and opportunities of our greatest natural resource: water.
World Water Day reminds us that water connects us. Not just geographically across oceans and rivers, but across time itself. The water we drink, swim and use to sustain us today is the same water that was here thousands of years ago – helping to fuel the growth and prosperity of our ancestors and of civilizations on its shores. Yet, while World Water Day is certainly a time for celebration, it is also a time to reflect on our shared challenges and chart a path for a sustainable water future.
Our planet is indeed blessed with an abundance of water, but the fact is that less than 1% of it is readily available for humans. With our population expected to reach 8.5 billion within the next 13 years, estimates indicate that the world will face a 40% shortfall between water demand and available supply as soon as 2030. The truth is, water scarcity and lack of access are already here today, and not just in the developing world.
The impact of water challenges is being felt by people across the United States. You need look no further than the recent droughts in California, or tainted water supplies in Flint, Michigan, to understand the real impacts of our water challenges here in North America. The American Society of Civil Engineers' report card on U.S. infrastructure assigned America's drinking water system a D grade. Aging water infrastructure has led to leaky pipes and other inefficiencies, resulting in the loss of 6 billion gallons of treated drinking water every day -- enough to serve 15 million.
Risks for Business
This is an urgent and pervasive global issue that touches on nearly everything that is important to business and society, from economic growth, to political and social stability, to the supply of raw materials on which we all depend.
The biggest risk to any company right now is to make the mistake of assuming that water is not a material and urgent issue for their business.
It is not a question of if your business will be affected, but rather when and how much.
Opportunities for Business
The good news is that not only do we already possess many of the tools needed to address water issues, but developing the solutions presents immense opportunity for business and the global economy at large. The market for water products and services exceeds $600 billion globally. Some reports put that number even as high as $1 trillion by 2025.
Imagine H2O® (IH2O) – a water innovation accelerator with whom we partner – are helping to transform emerging water startups into scalable, high-impact businesses. Many of these are already, in their earliest stages, generating revenue and creating jobs around the world.
Large companies like Levi Strauss & Co. are also seeing the opportunity in water innovation. The more than 150-year-old apparel company is now taking a hard look at the water intensity of their signature product, jeans, which uses 3,781 liters of water over its life cycle. They've recently developed what they call "Water Less techniques," which they hope will reduce this water use by 80% by 2020.
Here at Nestlé Waters North America, we're continually working to innovate and improve our water efficiency across our business. Specifically in California, where water issues have become the most obvious and acute in the U.S., we are not only implementing technologies to recycle wastewater for cleaning and/or cooling across our five water bottling plants, but also partnering with organizations like the Cucamonga Valley Water District to construct a groundwater treatment project expected to restore an additional 237 million gallons of available clean drinking water each year to the local water supply. We're also proud to work alongside 20 other committed public and private organizations as part of the California Water Action Collaborative (CWAC), aimed at improving water security for people, business, agriculture and nature across the state of California.
Our shared water challenges are real and pressing, but that's no reason for delay. As President John F. Kennedy once said, "we choose to go to the moon in this decade and do the other things, not because they are easy, but because they are hard, because that goal will serve to organize and measure the best of our energies and skills."
Securing our water future is simply the most important goal of humanity today and tomorrow. It will require the same kind of dedication, collaboration, and shared focus to achieve results. We at Nestlé Waters remain steadfast in our commitment to helping secure a sustainable water future through our operations, our engagement and our partnerships.
Popular in the Community