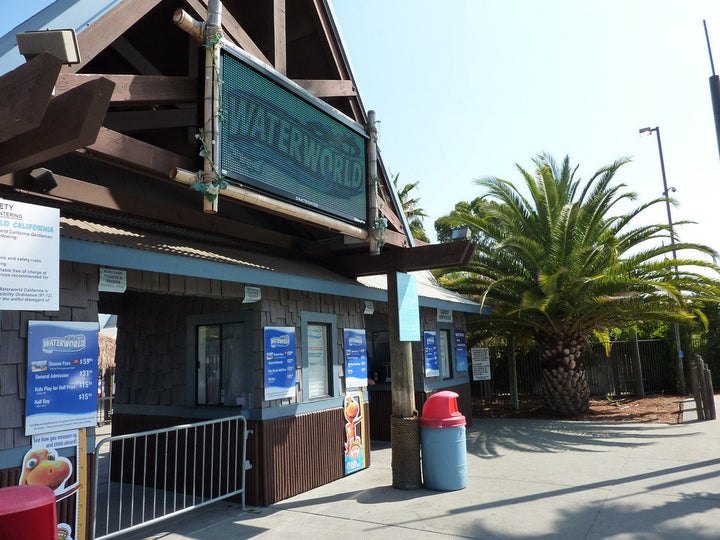 Many families spend a couple of days at
and stay nearby because this park has so much to offer. From the Tornado's six-story funnel that spins riders 75 feet in the air to the Cliffhanger, the speed slide with a three-second, 70-foot drop. For the less daring, the Breaker Beach wave pool or Kaanapali Kooler Lazy River are among the many choices offered.
The Typhoon Slide Complex is a double dark tube complex that provides four different ride experiences in one and requires two riders, to double the thrill. The Big Kahuna is a slide for multiple riders and according to the park
is the largest slide of its kind in the entire Bay Area.
Lil' Kahuna's Waterworks is a "sprayground" for the younger set, complete with huge waterfalls, fountains, seesaws, swings and tipping buckets. Wild Water Kingdom is a 20,000-square foot activity pool that has seven family slides, a lily pad walk and the Dragon's Tail slide complex among
.
Breaker Beach Refreshments offers soft drinks and beer, and the Coconut Hut cools you off with shaved ice and ice cream. There is a food court and a grill that serves up everything from burgers, pizza and onion rings to hot wings, nachos and chicken strips. No outside food is allowed in the park, but a picnic area is just outside the entrance.
In 1997, a
caused one fatality and 30 injuries at Waterworld.
The newest ride at
is Bombs Away. It is an enclosed capsule five stories high above Lake Cunningham, with a trap door that drops to send you plummeting for over 200 feet.
is a three-person ride that shoots down 500 feet, twists, turns and loops until the final plunge. Pirate's Cove is a kid's water play area with a pirate's skull spouting water, water cannons, cargo climbing nets and water tipping buckets. An activity pool has waterfalls, slides and even a floating alligator to climb.
Raging Waters has many food venues inside the park from the traditional burgers and hot dogs to Mexican fare. Concession stands have snacks, ice cream treats and cold refreshments. No outside food is allowed inside the park, but they do have a small picnic area just outside of the park.
Our research revealed no notable news reports of accidents or safety issue at Raging Waters in San Jose.
Related