Water is a precious commodity...now more than ever. According to a recent LA Times article, the Drought Monitor shows that California has been consistently dry since 2011. With mandatory water restrictions here in Southern California, water is on the forefront of the minds of California residents.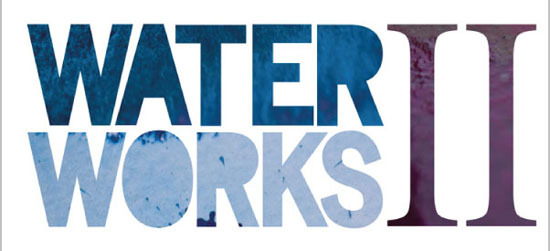 Juri Koll (curator, artist and founder of VICA - Venice Institute of Contemporary Art) came up with the concept of "Water Works" back in 2014. A group exhibition, "Water Works I" featured work created with watercolors, inks, and other liquid media while "Water Works II" relies heavily on double entendre. A watercolorist himself, Koll curated the first exhibition with that medium in mind, yet quickly acknowledged the timely relevance of its namesake and the need for a follow-up exhibition. See Shana Nys Dambrot's Huffington Post article about "Water Works I."
"Water Works II" is a juried show - Jurors include Lisa Casoni, Heather Stobo (co-directors of Porch Gallery Ojai) along with Peter Frank (Fabrik) and Juri Koll. "The exhibition expands on the concept to include the issue of water," explained Koll, "as a source of life, an environmental issue, a social issue, the issues of drought. Not to mention the beauty of water itself, whether it be the ocean or a stream. I also happen to have surfed all my life, so it was kind of a no-brainer for us to expand the show."

Koll initially met Stobo and Casoni when he participated in the 2013 Ojai Art Festival by introducing artist Joseph Umali Fernandez to the exhibition. He also put together a panel discussion about making art out of discarded materials, which was the theme of the Festival. "Water Works I" debuted at the gallery in 2014. Now, "Water Works II" will take its turn. "Heather and Lisa are amazing, professional, fun and easy to work with, and they both take care of their artists. I trust them implicitly," added Koll.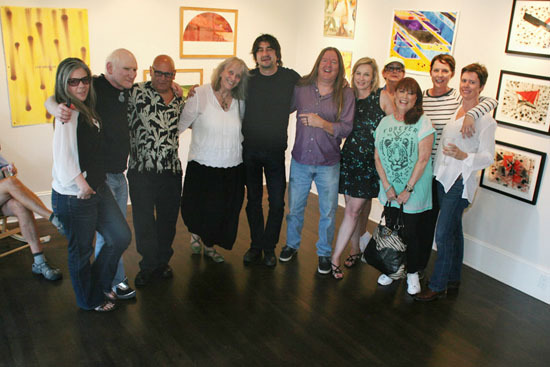 Photo by Akka b. Artists and catalog contributors from "Water Works I"(from left to right: Shana Nys Dambrot (catalog contributor), Peter Frank (catalog contributor), Sam Erenberg (artist), Karrie Ross (artist), Kio Griffith (artist), Juri Koll, Barbara Kolo (artist), Gloriane Harris (artist), Lisa Casoni, Heather Stobo
The Porch Gallery is a community driven gallery. "We like to work with artists that have their own voice yet are willing to engage with the community," explained Stobo. "Our favorite day at the gallery is Sunday when locals and tourists come in the morning, hang out, go to the farmers' market right down the street, come back, listen to music played on the gallery's piano, drink coffee, eat food, and discuss art in all its forms." The exhibition will feature seventy works of art by fifty-four artists. Some installations will extend beyond the Porch Gallery and can be found in public spaces between the gallery and the Ojai Art Center.
Artist J.J. L'Heureux's work will be part of the exhibition. A prominent photographer, L'Heureux's images have been viewed in museums across the globe. She has been featured in solo exhibitions most recently at the Museum of the Chicago Academy of Sciences (Chicago, IL), Fort Worth Museum of Science and History (Fort Worth, TX), Goddard Center (Ardmore, OK), International Wildlife Museum (Tucson, AZ), Lafayette Science Museum (Lafayette, LA), and more. Her annual photography expeditions have taken her into the Southern Ocean, Antarctica for the past fifteen years and often to the Arctic, Russian Far East, up to Wrangel Island. Each year, she has witnessed the effects of global warming on our precious earth and its inhabitants.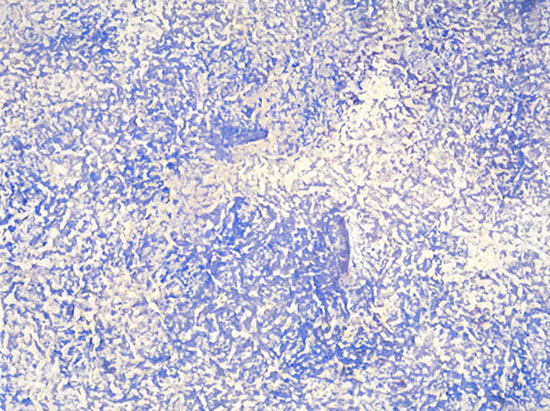 Image courtesy of artist, JJ LHeureux, Bergy Bit 9, 12 x 16 oil on canvas

"Our Los Angeles and California water crisis is only the tip of the iceberg," said L'Heureux. "What is happening in Los Angeles is also happening in other parts of the world, especially Texas, Oklahoma, Brazil, and other locations. I would like Los Angeles to take steps to avoid wasting water especially when implementing water-wise landscaping." Like many Los Angeles residents, L'Heureux said she is concerned about the drought in California and pays attention to her own water consumption on a daily basis. She added, "I cannot answer if climate change or global warming is causing our drought but with our record heat and overuse of our groundwater, I feel we are only making the situation worse. With pesticides, fertilizers and fracking contaminating our groundwater, I am concerned about the future of our water supply."
Another artist participating in the show, Patricia Chidlaw commented, "I think water as a subject is extremely timely, perhaps the most important issue for humans to be considering today. The current drought in California is certainly bringing this to everyone's attention...the obvious truth that without water there won't be a future of anything."
Chidlaw's contribution to "Waterworks II" is a rendition of Owens Lake. When viewing the painting, one can see a mostly dry lakebed covered with white crusty mineral deposits. Also visible in the foreground of the work are pipes offering a trickle of water. This is a sad, yet true occurrence affecting many communities. "What I think is so amazing about the place is the knowledge that before the construction of the L.A. Aqueduct in 1913, there was a lake here that was large enough to float a steam ship," continued Chidlaw.
Artist Gay Summer Rick will have three works in the exhibition. "The broad focus for this exhibition is a really nice way of recognizing and presenting many perspectives around the topic of water," said the artist. "I like to focus on the beauty, even in the most unexpected places. One of my paintings in this show, 'Reflection On The River We Built' looks at the beauty in what initially might be viewed as not so beautiful. It takes the viewer down into the LA River - a stray traffic cone in the foreground, concrete and steel bridges overhead, power lines in the distance, and all in glowing reflection on the river." For the past 10 years, Rick's work has been shaped by concerns about water use. She keeps a constant watch on her ecological footprint. "I believe that we can be better stewards of our environment, more efficiently utilizing the water that we do have."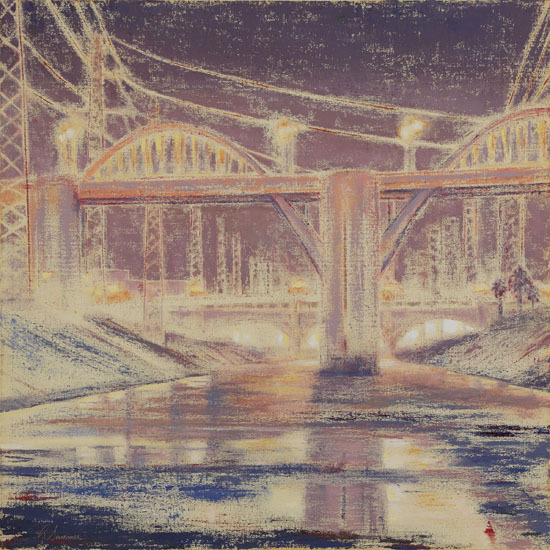 Image courtesy of artist; Gay Summer Rick, Reflection On The River We Built, 30 x 30 inches, Oil on Canvas, Palette Knife Painting

As is the tradition of the Porch Gallery Ojai, on May 9, an artist talk moderated by Koll will commence at 4 p.m. next door to the gallery (at Modern Folk Living). An outdoor casual event, seating will be provided on bales of hay, in addition to conventional chairs. The Porch Gallery Ojai has invited Liam Carpenter-Urquhart, a senior from the Thacher School in Ojai, to present a poem about water.
The opening reception will directly follow the art talk from 5-7 p.m. at Porch Gallery Ojai located at 310 E. Matilija Avenue, Ojai, CA. The following day, Sunday, May 10th, the role of water and its conservation, etc., will be the subject of discussion led by Johnny Fonteyn of Rio Gozo Farms, who will conduct a tour of his organic farm in upper Ojai at Besant Hill School.
"Water Works II" includes additional artists Alberto Bevacqua, Mb Boissonnault, Gary Brewer, Campbell Laird, Feng Ling, Osceola Refetoff, Lisa Rosel, Karrie Ross, Sonja Schenk and many more. The exhibition will remain on view through June 8, 2015. 805.620.7589
Calling all HuffPost superfans!
Sign up for membership to become a founding member and help shape HuffPost's next chapter