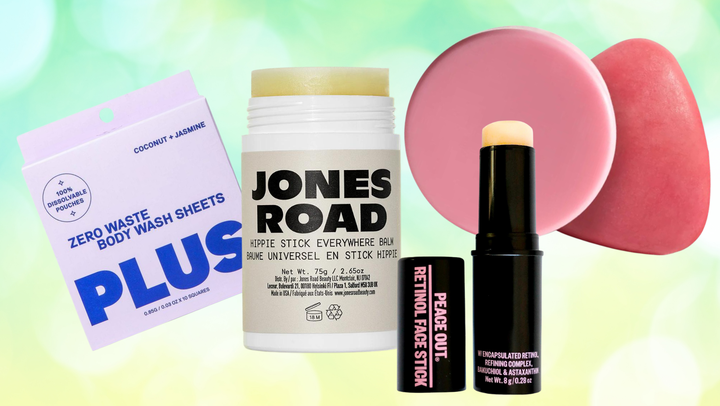 If you travel often and love skin care, you know the struggle of fitting enough beauty items in a TSA-approved bag at the airport. That's where solid products come in.
Not only will they make traveling a breeze, but they are also more eco-friendly. The average American family uses more than 300 gallons of water daily, so if you're attempting to lower your carbon footprint, your beauty routine can be a place to start.
Most beauty products list aqua (water) as the first ingredient, and it can be up to 80% of a product's formula. As an ingredient, water is a solvent, yet many consider it an unnecessary filler. Cosmetic chemist and formulator Esther Olu explains that formulating products without water can be tricky. "In formulation, water is deemed the universal solvent and a lot of ingredients (especially actives) dissolve quite easily into water. When that is taken away, it can potentially limit the ingredients that one wants to incorporate into a formula. Thanks to continuous innovations, scientists have worked with alternative solvents, incorporated plant concentrates (e.g., aloe juice) and more," Olu explained.
Reducing the water content and making a product solid makes it better for the environment. A big plus is that these items are easier to travel with, considering they won't count toward your liquid allowance at security.
Below, we've gathered 14 amazing TSA-safe products for your next adventure!
HuffPost may receive a share from purchases made via links on this page. Every item is independently selected by the HuffPost Shopping team. Prices and availability are subject to change.
Before You Go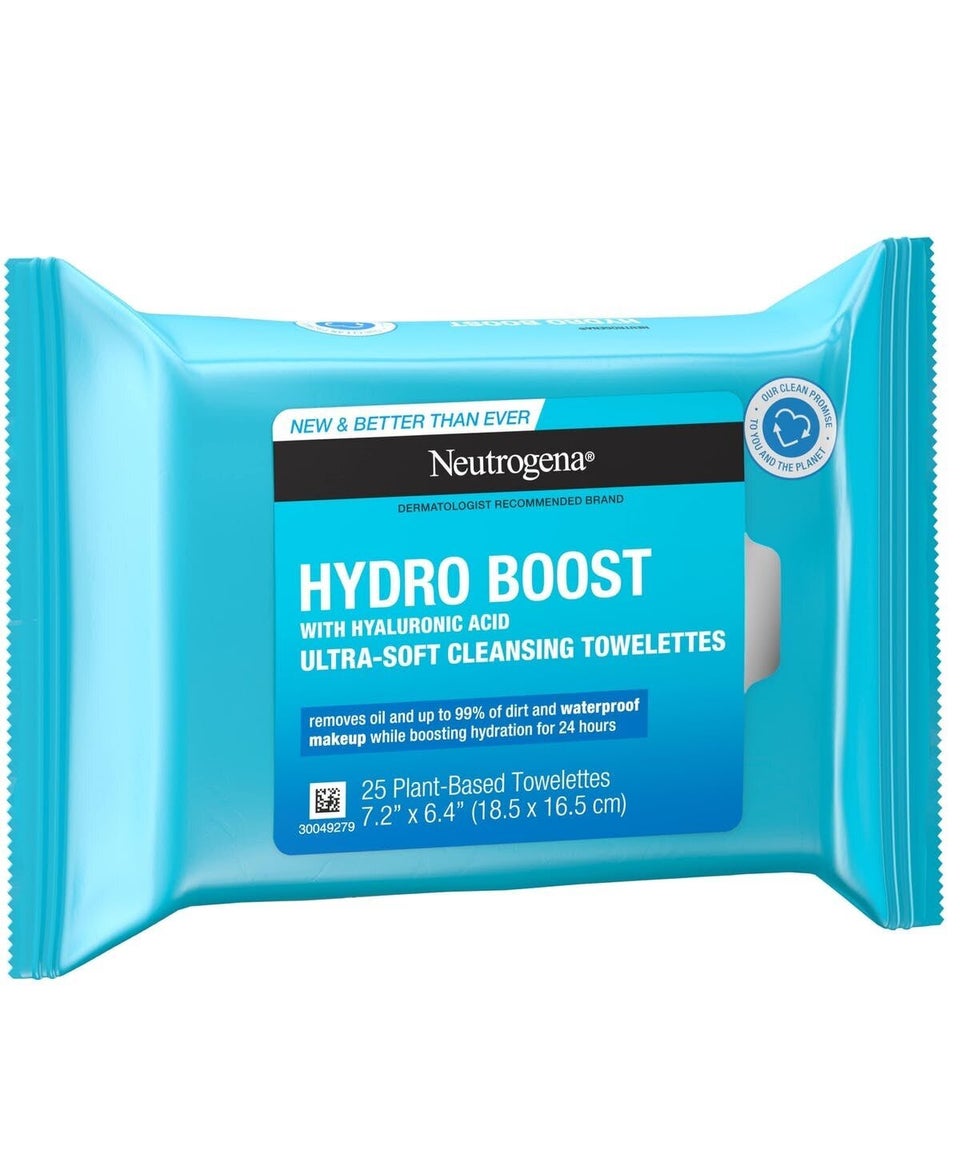 13 Products That Will Make Traveling WAY More Comfy