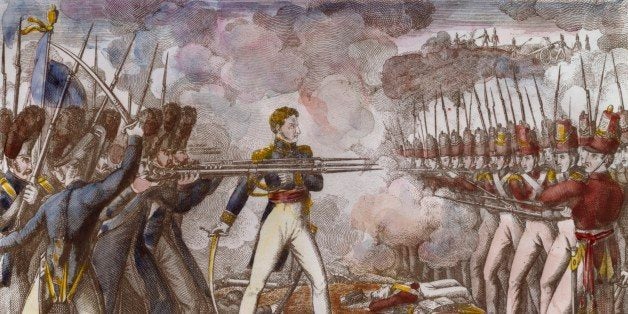 An amateur military historian claims to have identified a 200-year-old skeleton that was found three years ago under a parking lot at the site of the Battle of Waterloo in Belgium.
Gareth Glover, a member of the Waterloo Association historical society, thinks the skeleton -- which was found with a bullet in its chest bones -- is that of Friedrich Brant, a German soldier who fought in a British army unit called the King's German Legion.
(Story continues below image.)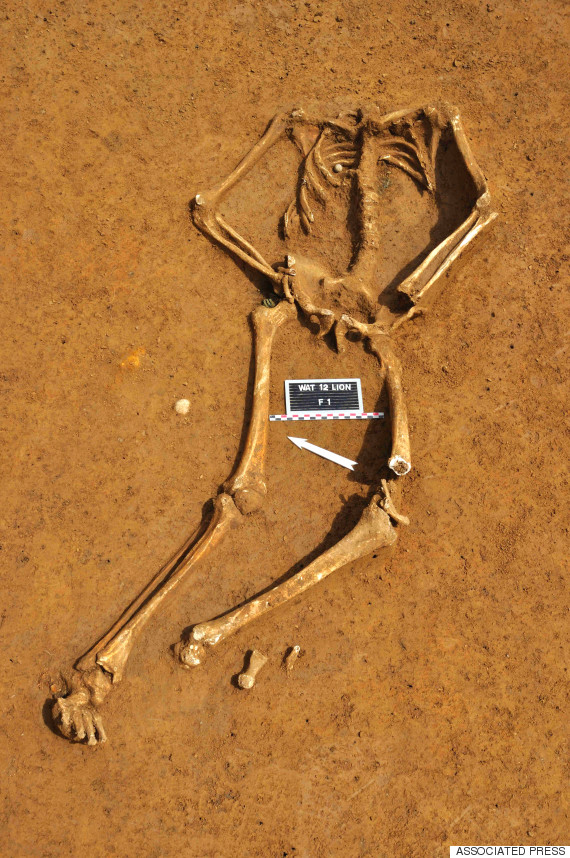 About 48,000 people died at Waterloo on June 18, 1815, when British and Prussian forces defeated Napoleon's French armies.
Bosquet said the skeleton was found with German coins, which suggested he was one of the many Germans who fought with the British.
"He used a British weapon, he was killed by a French bullet, so he was not French," Bosquet told The Huffington Post.
The skeleton shows a deformity of the spine, likely from spina bifida. The disability would have prevented him from riding a horse, according to Bosquet, so he was likely a low-level foot soldier.
The bullet apparently lodged in the dead man's lung, as seen below, but the remains were found 400 yards from the line of battle. Bosquet said that suggests his comrades carried him out of harm's way after he was shot.
(Story continues below image.)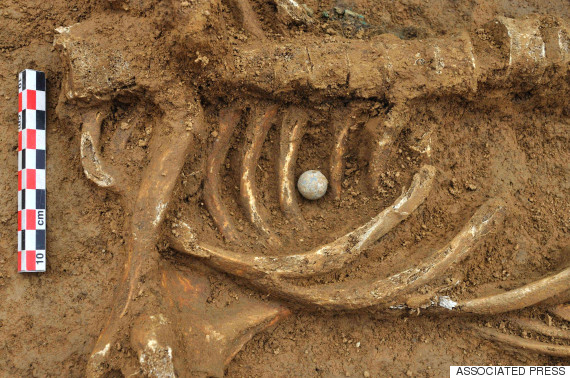 "To help a comrade to go behind the lines is like an excuse for a soldier to quit the fight himself," Bosquet said, noting it appears the man's comrades buried him under a thin layer of earth without looting his corpse.
The telltale box lid. There's no evidence to allow a conclusive identification, Bosquet said, as no surviving uniform scraps or buttons were found. But a box lid found next to the bones bore the initials C.B., and a later investigation found a faint 'F."
The archaeology team contacted the Waterloo Association, of which Glover is treasurer, to see if the historians could help identify a German soldier with the initials F.C.B..
Glover began working through his files, suspecting that the soldier had joined the King's German Legion along with a number of his countrymen who wanted to fight for liberation after Napoleon conquered Hanover in 1803.
Records showed three soldiers with the initials F.C.B. Glover immediately eliminated one man who had fought on a different part of the battlefield. He said he found a file showing that a second F.C.B. died in Brussels of wounds sustained at Waterloo. That narrowed it down to Friedrich Brandt.
"I'm excited we've been able to identify him, though we'll never be 100 percent certain it was this chap," Glover told HuffPost Science.
Lingering uncertainty. Bosquet said the skeleton could be Brandt, but agreed that there's not enough evidence to know for sure. The soldier could easily have picked up the F.C.B. box from someone else, he said, adding that there was little to link him to the King's German Legion.
"On a pure scientific point of view, to identify the guy, to me, it will never be possible," Bosquet said. "It's one of a hundred stories."
In any case, Glover said, the fact that F.C.B. was buried suggests that the soldier was well-liked by his comrades: "You don't do that for someone you don't care about."
Before You Go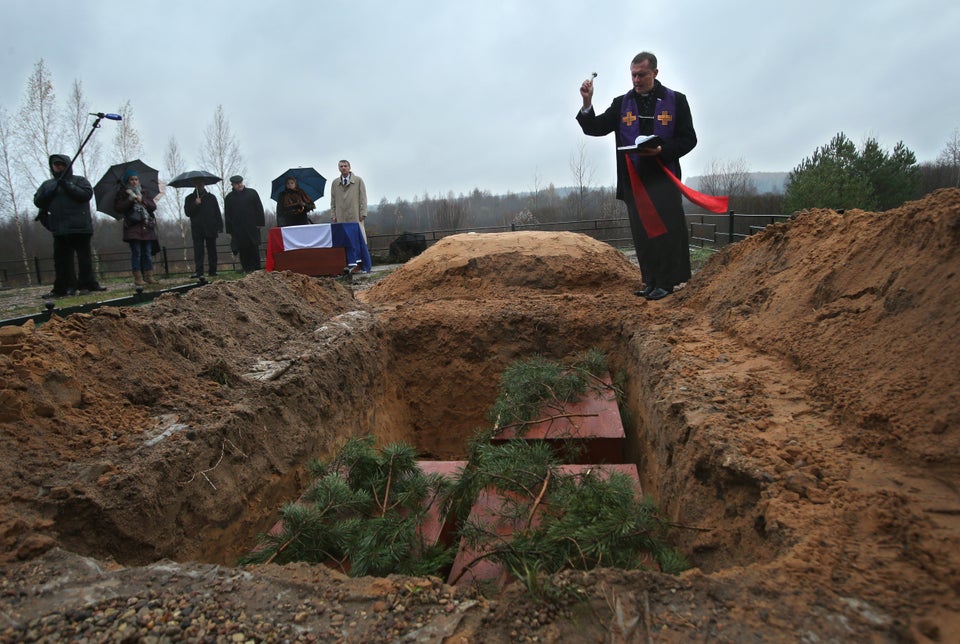 Unearthed
Popular in the Community