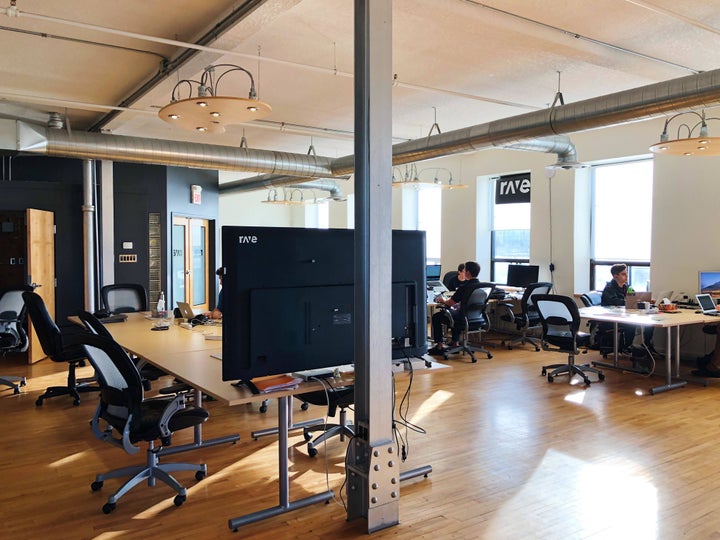 This is the first in a series of features on startups that attended the AI World Forum in Toronto at the end of November. The AI World Forum is an annual 2-day conference that brings together research and industry leaders around the world in machine learning, quantum computing, AI, robotics, infrastructure, healthcare, cybersecurity, automobiles, and banking.
It's hard to miss Rave at a tech conference – just follow the music.
Taking a closer look, it's clear to see the Waterloo-based startup hits more than just one note. Rave is the world's first app to allow friends and communities to watch content together in perfect sync – while communicating with each other in real time via messenger and voice. Driven by an appetite to break down barriers in the entertainment industry, Rave leverages technologies such as AI and VR to deliver a far-reaching multitude of offerings with connectivity at the heart of it all.
Connected through Content
The Rave app allows users to view content through the a wide selection of platforms, including Netflix and Youtube, in real-time with friends and other users around the world. Not only is the app is available on iOS and Android, but it's also compatible with VR devices such as Google Daydream and Samsung Galaxy Gear VR.
On a separate note, Rave has a web platform that uses AI to combine any two songs and generate a mashup with a video to boot. Tying back to the theme of connectivity, Rave allows the mashup to be accessed from multiple devices and lets users vote on the next mashup in real-time. With precision synching, friends can even put their phones together to create a speaker system.
Unleashing the Potential of VR
In its signature approach of augmenting the expected, Rave goes beyond leveraging VR as a tool by moving the dial for the way it's commonly used in the entertainment industry. Rave is the first app that allows VR to interact with phones – providing a communal rather than isolated experience.
"Imagine launching the iPhone and only allowing it to only communicate with other iPhone users," said CEO Michael Pazaratz. "We're not just letting users watch something on a big virtual screen – we're letting them hook it onto the real world. When VR is hooked into the broader internet, dealing with people on phones and desktops and everywhere else, that's where it's going to be far more viable."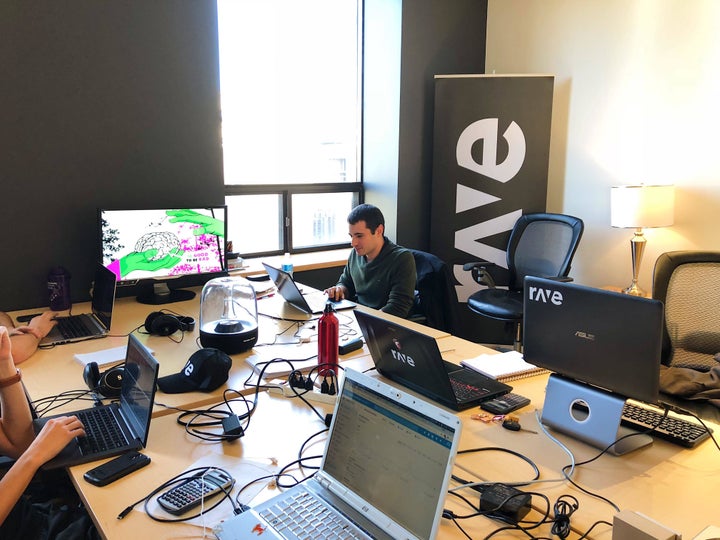 Rave is set to make some more noise early in the new year with a new playlist feature, which puts the power to create DJ-set length mixes at users' fingertips. Currently, users can mash two songs together, but the new feature will allow users to create mixed playlists on their own – further democratizing the personal DJ experience.
"Generally, people don't consume content in 2-3 minute increments – they consume it in hour increments," said Pazaratz. "The ability for people to be creative on a larger scale is where the sweet spot is, and we're working hard to bring that out."
Related
Popular in the Community