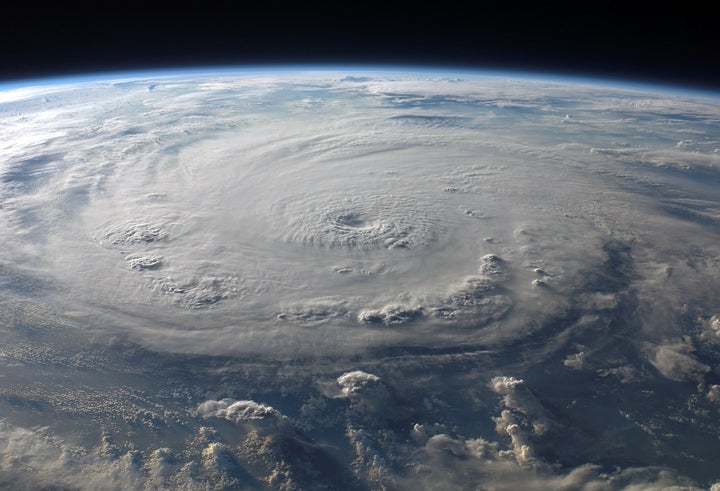 If you've ever left for your summer vacation silently hoping your house would still be there ― and in good working order ― when you returned, you're not alone.
It's a common worry, particularly at this time of year, a new survey suggests. And there's a good reason for it: Americans are not doing enough to ensure their residences are vacation-ready. Oh, and then there's the hurricane that just slammed into Texas.
There are more water leaks in August than any other month, according to a new survey by the property and casualty insurance company Chubb. Yet its research reveals many homeowners aren't prepping their homes for possible water leaks when they go out of town.
Among the findings: Only 22 percent will shut off the water main before heading out of town, and more than 80 percent haven't installed a water leak detection system.
"Protecting your home is not labor intensive," says Annmarie Camp, executive vice president at Chubb Personal Risk Services. "it can be as easy as installing one central system to monitor the flow of water across your home. Automatic shut-off valves can significantly reduce the amount of damage in the event of a leak."
If you don't have a water checklist, this is the perfect time to put one together. Floods are the number-one disaster in America, costing homeowners an average of $3 billion in claims per year, according to the National Flood Insurance Program.
Here are a few expert tips for keeping your home water-safe on vacation:
Clean your gutters. "Have your gutters cleaned, because clogged gutters can lead to water intrusion on your roofline," advises Sherry Nash, owner of Crossroads Property Services, a maintenance company in Athens, Ga. "Keep the downspouts free and clear of debris so water can flow away from your home's foundation."
Protect your basement from potential damage. "Don't store priceless items in your basement," says Sage Singleton, a safety and home maintenance expert from SafeWise. "Assess your storage space, and store your important paperwork, photos, memories, and other meaningful items in a weatherproof container. As a rule of thumb, if it's on the floor, it could get wet and ruined in a storm."
Activate your security camera ― and review the footage often. "Ensure that basements, attics don't have decay or water leaks," says David Laubner, the vice president of marketing for Blink, a provider of security cameras. "With a security camera, it will share a clip with any movement." Laubner says vacationers should remember to review the footage regularly, too.
Check for drips. "Do a faucet check," says Ryan Williams, general manager of 128 Plumbing, Heating, Cooling & Electric. "Check all the faucets in the home to make sure none are dripping. Drips over a week or more can add additional dollars to your water bill."
Turn off your water the right way. "Turn off the emergency water shut-off valve," says Don Glovan, a spokesman for Mr. Rooter Plumbing. That's especially true if you're leaving before a storm. "This will help minimize damage to your home's interior should a pipe burst inside your home." But he says simply turning off the water isn't enough. It's important to follow the manufacturer's recommendations on turning off the electric for your tank-type. You can do that through your main electric panel. If you have a natural gas or LP/Propane Gas tank-type water heater, follow the manufacturer's recommendations on turning off the emergency gas shut-off valve to disable the gas supply. "Some water heaters may be damaged if the water supply is turned off for an extended period of time," he warns.
Review your flood insurance. "It's often a completely separate insurance policy than homeowners insurance," says Jeramy Sibley, a coordinator with Rainbow International, a home restoration services company. Be sure your insurance is up-to-date and covers all of the items in your home. "Make sure high-dollar items in the home purchased in the last year are added to your policy. Also, consider adding guaranteed replacement cost and increases in material costs to your homeowners policy."
Recruit a neighbor to watch your home. Fran O'Brien, division president of Chubb North America Personal Risk Services, advises finding a neighbor to keep an eye on their home. "The time between when a leak occurs and when it is discovered is the single greatest factor in determining the amount of damage," she says. A neighbor can help shorten that time ― and minimize any damage.
With a few small steps, you can make sure your vacation isn't washed out by an unexpected storm or leak. And that, in turn, may lessen some of your anxiety and let you relax.
After all, it's your vacation.
Related