David Henneberry may not have tried to be a hero, but that's what he's being called.
Duffy said that his mother and Henneberry had stepped outside into the backyard to get some fresh air after authorities lifted the in-home ban. It was then that Henneberry noticed something unusual about the boat -- the tarp was flapping in the wind.
So Henneberry "walked over for a closer glimpse and noticed once of the retention strips had actually been cut," Duffy told "Today." "It hadn't worn, it hadn't come free, it was literally cut."
Using a step ladder to get a closer look inside the boat, Henneberry saw a small amount of blood and instantly knew something wasn't right. Acting quickly, the Watertown boat owner backed off and immediately informed police.
"He didn't try to be a hero. He didn't yell," Duffy said. "His mind instantly did the right thing."
The Henneberrys were transported to a safe location while police investigated the tip. However, with the home line tied up and their cell phones left behind, Duffy recalls how he feared the worst during the time he couldn't get in touch.
"It was an absolute nightmare for about 40 minutes," Duffy told The Boston Globe, adding that his mother was able to reach out to the family shortly thereafter. "I can't even tell you, I think I aged 10 years in a matter of minutes."
Support HuffPost
The Stakes Have Never Been Higher
Related
Before You Go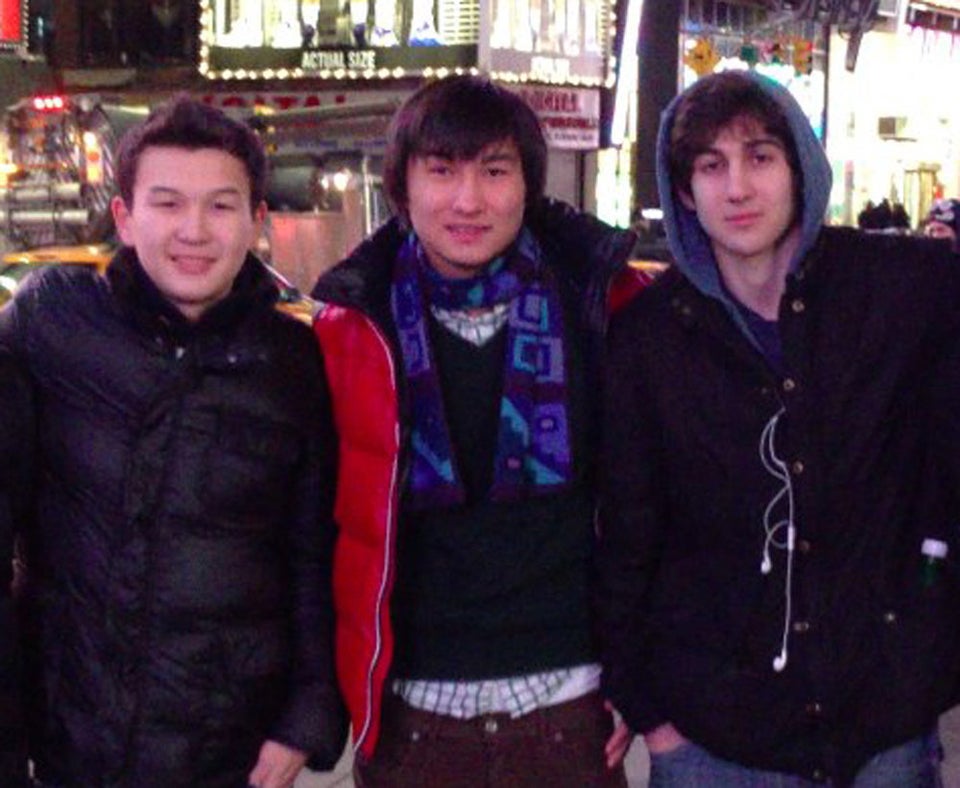 Dzhokhar Tsarnaev
Popular in the Community